The Zheninghai Chronicles (Books 1 & 2)
For fans of Elise Kova's Air Awakens and Leigh Bardugo, this romantic fantasy adventure of a plucky shapeshifter and her handsome rival is sure to enthrall!
Free Shipping on U.S. orders of $150+
Can they stop almost killing each other long enough to save their empire? Or will his secrets destroy them both?
Sun Aranya just wants a stable job so she can care for her ailing grandfather. After years of relentless magic training, she has finally earned a city wardenship—only to discover on her first day that annoyingly handsome Shi Kai is laying claim to her position.
There's only one option: they'll just have to compete for it.
But while Aranya and Kai are forced to work together until one of them wins their competition, trouble brews in the empire. Whispered threats of enemy invasion abound, and magic-wielders are disappearing across the empire without a trace.
Can Aranya and Kai see past their rivalry to discover the fate of the missing magic-wielders? Or will Kai's secrets destroy them all?
If you love slow-burn enemies-to-lovers romance, vivid Eastern-inspired worlds, breathtaking adventure, and swoon-worthy heroes, discover The Zheninghai Chronicles, a new romantic fantasy series for fans of Sylvia Mercedes, Kenley Davidson, and Shari L. Tapscott!
Guardian of Talons and Snares - Signed Paperback
Warrior of Blade and Dusk - Signed Paperback
Exclusive Art Print
2. Romance with mid content (holding hands and mild kissing) | assault and harassment (not by the love interest).
enemies to lovers
slow burn romance
forced proximity
forced to work together
only one bed
guy falls first
kickbutt heroine
underdog heroine
guy gives her a nickname
kiss to keep from getting caught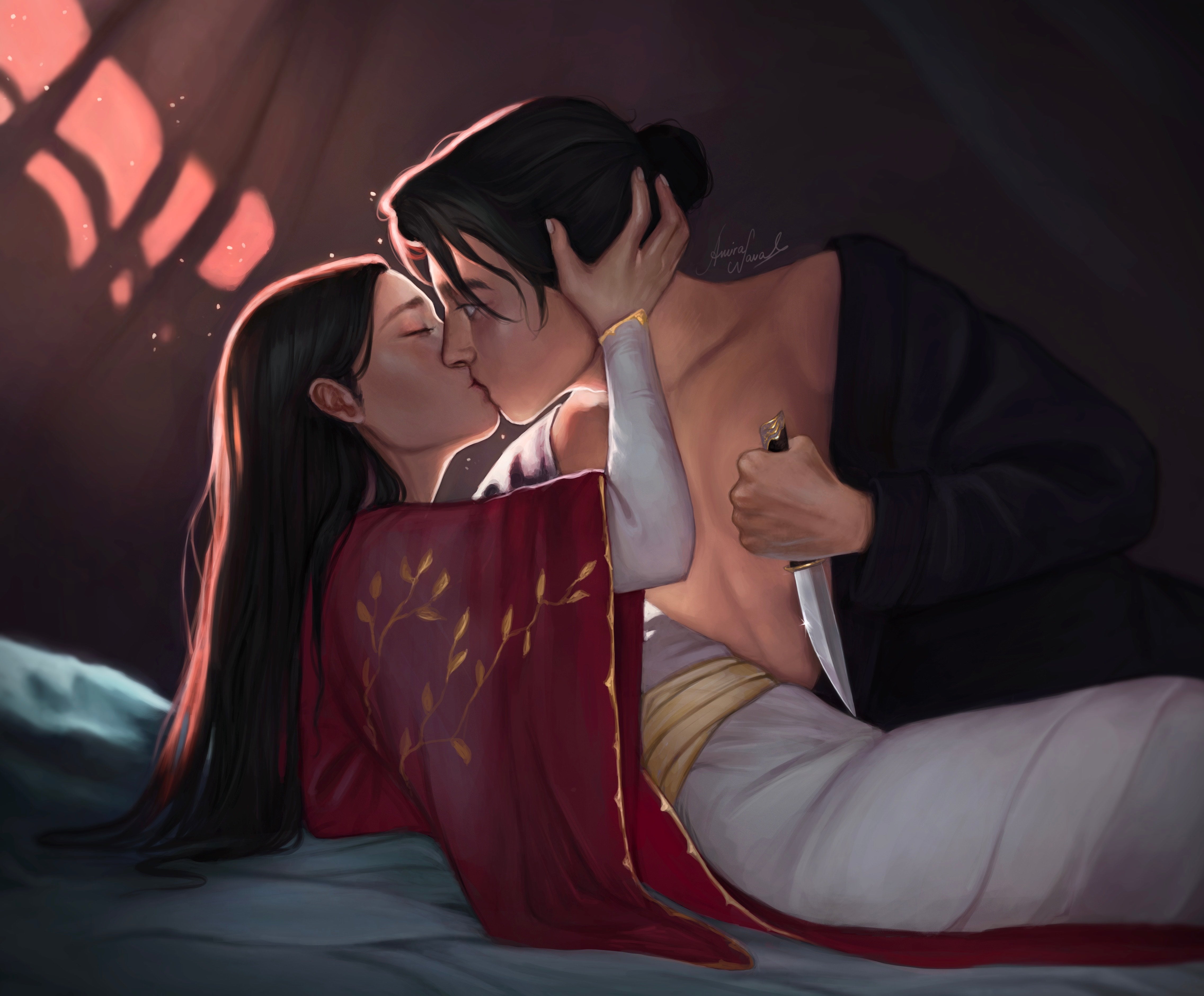 Preview
The Zheninghai Chronicles (Books 1 & 2)
"What's a knife doing at my throat?" she asked. Night wind caught strands of his hair, of hers, and the dark tendrils danced between them.
"Preventing a misunderstanding," he replied.
She chuckled—low, long, and dry. The intensity in his eyes never faltered, never broke from hers, not as he stared her down, lips parted enough to reveal teeth.
"Lower your talons, and I'll lower my knife," he said.
"You first."
But neither of them moved.
Behind his head, the sliver of moon drifted behind a cloud, and his face grew darker. She could barely make out his nose, his mouth, the planes of his cheekbones. The only way she knew his face dipped closer to hers was the warmth blowing across her lips, and the gleam of eyes like a wild cat's drifting nearer. His hand fell from her jaw, slid behind her neck, fingers twining with her hair.
He was going to kiss her. It was a bone-shattering realization, one that dragged a gasp from deep inside her, that made her eyes fly wide and her stomach lurch.
Did she want him to kiss her?
No. Maybe?
"Promise me," he whispered, and she felt the briefest brush of his lips on hers when he spoke. "Promise me that you will stop prying into my secrets."
"Why?" The word was breathless, caught up in the wind that swept the night around them.
She felt him swallow, felt the soft huffs of his breaths against her lips. Still, he did not kiss her. Did not lean forward one more fraction of an inch and press his mouth to hers.
But he wanted to. The hand at the back of her neck, that pulled gently, tilting her face up toward his, told her he wanted to. It was the knife in his other hand, pressed to soft flesh where her pulse throbbed with a heady rhythm, that held him back.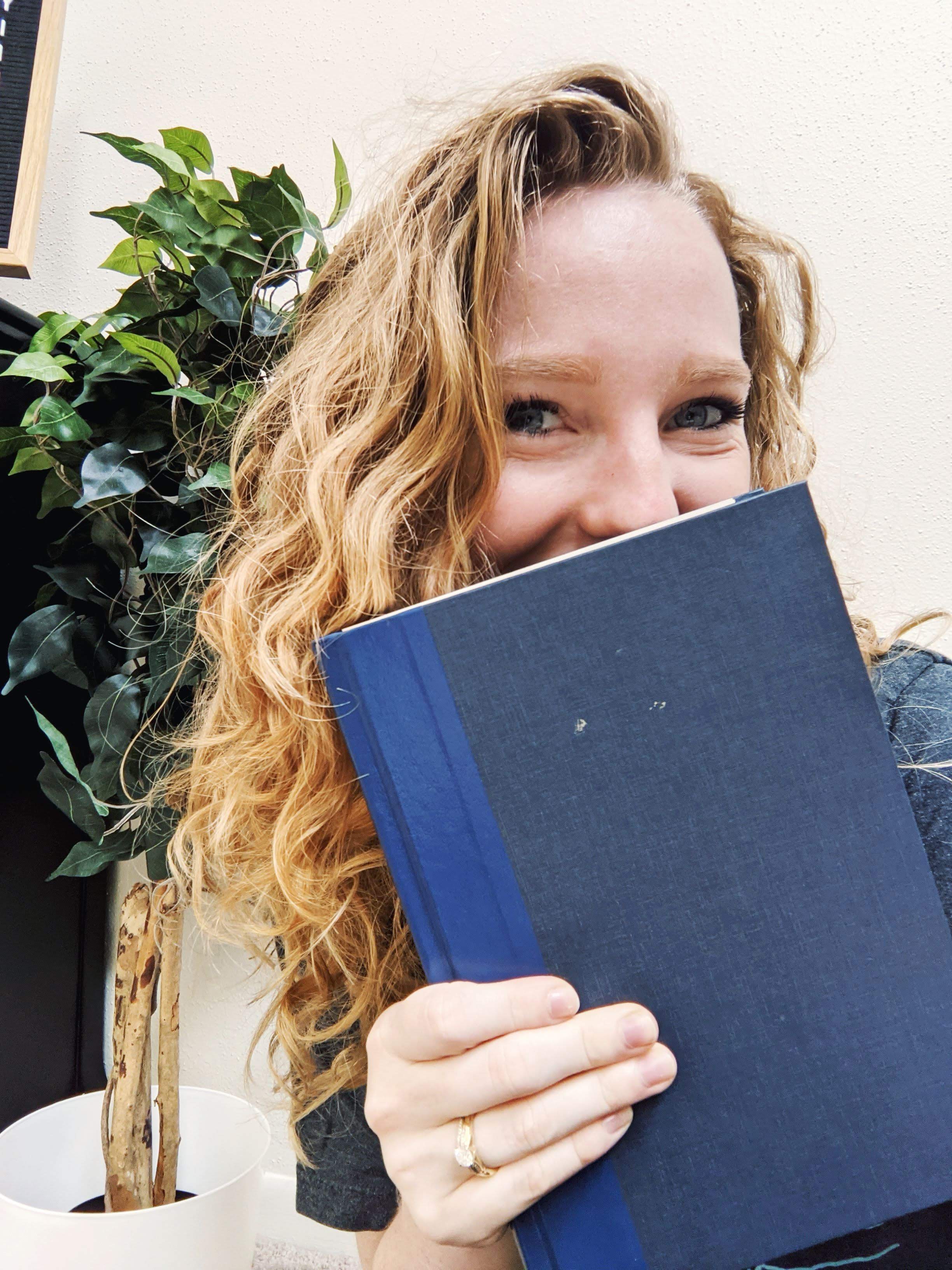 About
Anastasis Blythe
Anastasis Blythe makes her home in central Texas with her husband and their two adorable but rather whiny cats. When she's not writing, she is reading an unhealthy amount of fantasy novels, daydreaming about future books, and trying to keep up with the laundry.