The Elemental Origins Novels
In stock
If you like new twists on mermaid lore, simmering romance, and close-knit mother-daughter bonds, then you'll love A.L. Knorr's nautical adventure. Embark on a deeper dive into the story's lore with The Wreck of Sybellen, a companion novel included with the book.
Free Shipping on U.S. orders of $150+
Born of Water
My mother is a creature of the deep; a siren, a mermaid, and because her daughter is human, she can never go home.
A mysterious shipwreck could unlock ancient powers… or send her to a watery grave.
Targa MacAuley feels more at home on dry land than in the watery realm of her mermaid ancestors. After 17 years on solid ground, she fears she'll never grow into the creature her mother hoped she'd become. To keep her mom's homesickness and true identity under wraps, Targa signs on for a mysterious salvage dive in the Baltic Sea.
Her plan to blend in with the rest of the crew is spoiled when she catches the eye of a handsome local. A freak accident and a strange connection to the ancient shipwreck below attract even more unwanted attention. With both her mom's secret—and her life—in danger, Targa must finally find the courage to unleash the currents surging deep within.
Born of Water is a Readers Favorite Gold Medal Winner and the first book in The Elemental Origins, a captivating nonlinear series of YA urban fantasy novels, now updated in celebration of its 5th anniversary. If you like new twists on mermaid lore, simmering romance, and close-knit mother-daughter bonds, then you'll love A.L. Knorr's nautical adventure. Embark on a deeper dive into the story's lore with The Wreck of Sybellen, a companion novel included with the book.
Born of Fire
Welcome to the world of fire magi, where what doesn't kill you (literally) makes you stronger.
Saxony Cagney counts herself lucky when she wins a position as an au pair in Venice for the summer. It's her responsibility to take care of two young boys - speak to them in English, make sure they get to their swimming lessons on time. Piece of cake, right?
She unexpectedly forms a strong bond with the youngest boy–Isaia. She also meets two Italian men… both are smart, successful, sexy. So far things are going her way. Who doesn't like options?
When she discovers Isaia is actually dying, and his mom is trying to keep it a secret from his dad, things get a violent shove into complicated…
And then contagious––She'll never be the same again.
Just when she's got more on her plate than she can handle, she accidentally gets tangled up with the most powerful crime family in Venice.
Will Saxony survive long enough to learn the secrets of her new abilities, or will they kill her?
Born of Fire is the second book in The Elemental Origins Novels, a series of captivating YA urban fantasy novels which can be read in any order. This is the updated 5th anniversary edition which includes the novella Pyro, renamed as Part III. If you like strong female characters, amazing (slightly out-of-control) supernatural abilities, and a touch of romance, then you'll love A.L. Knorr's teen fantasy adventure series.
2 Hardcovers (signed with a signature stamp)
1 bookmark
3. Romance with moderate romantic content (heavier kissing)
Born of Water

secret identity
slow burn romance
friends to lovers
discovery of powers
elemental magic
mermaid mythology

Born of Fire

bully
mafia
a new fire mage mythology
love triangle
snarky protagonist
elemental magic
coming of age
found family
friends forever
incarcerated
set in Italy
secret baby
Preview
The Elemental Origins Novels
As we walked toward the sea, Raf lifted my hand to his lips and kissed the backs of my fingers. We strolled together, enjoying the cool air coming in off the water. When we arrived at my door, it was nearly midnight. I turned to face him. A street light lit up the canal and cast us both in a soft yellow glow.

"So," I began, clearing my throat. "Elda and Pietro are leaving for Puglia for a few weeks. I'll have the place to myself. How about a movie night? For some reason, I feel like watching The Godfather. Can't imagine why."

He grinned. "That's one of my favorite movies."

He stepped closer as I tilted my face up. I closed my eyes as he bent to kiss me, softly at first. When I pressed closer and twined my arms around his neck, the kiss deepened. The fire roared to life in my belly, licking up my spine. Its liquid heat spread through and curled around me. I wrapped my fingers around the back of Raf's neck and up into his hair, savoring the sweetness of the kiss. He tasted like mint gelato. When the heat traveled up my neck and warmed my cheeks and eyes, my heart fluttered with panic. What if I opened my eyes and they were glowing? He'd freak out.

I kept my eyes shut as my mind raced. I slowly brought the kiss to a close and then dropped my face down. I tucked my head under his chin and against his chest so he couldn't see my eyes. He kissed the top of my head and brushed my curls away from my cheek. Thank God he didn't seem to notice anything strange. I took slow, deep breaths to calm my racing heart and temper the flame. My cheeks and eyes cooled and when I was certain that my eyes weren't glowing like a rabid dog's, I stepped back and looked up at him.

"Thank you for a lovely night."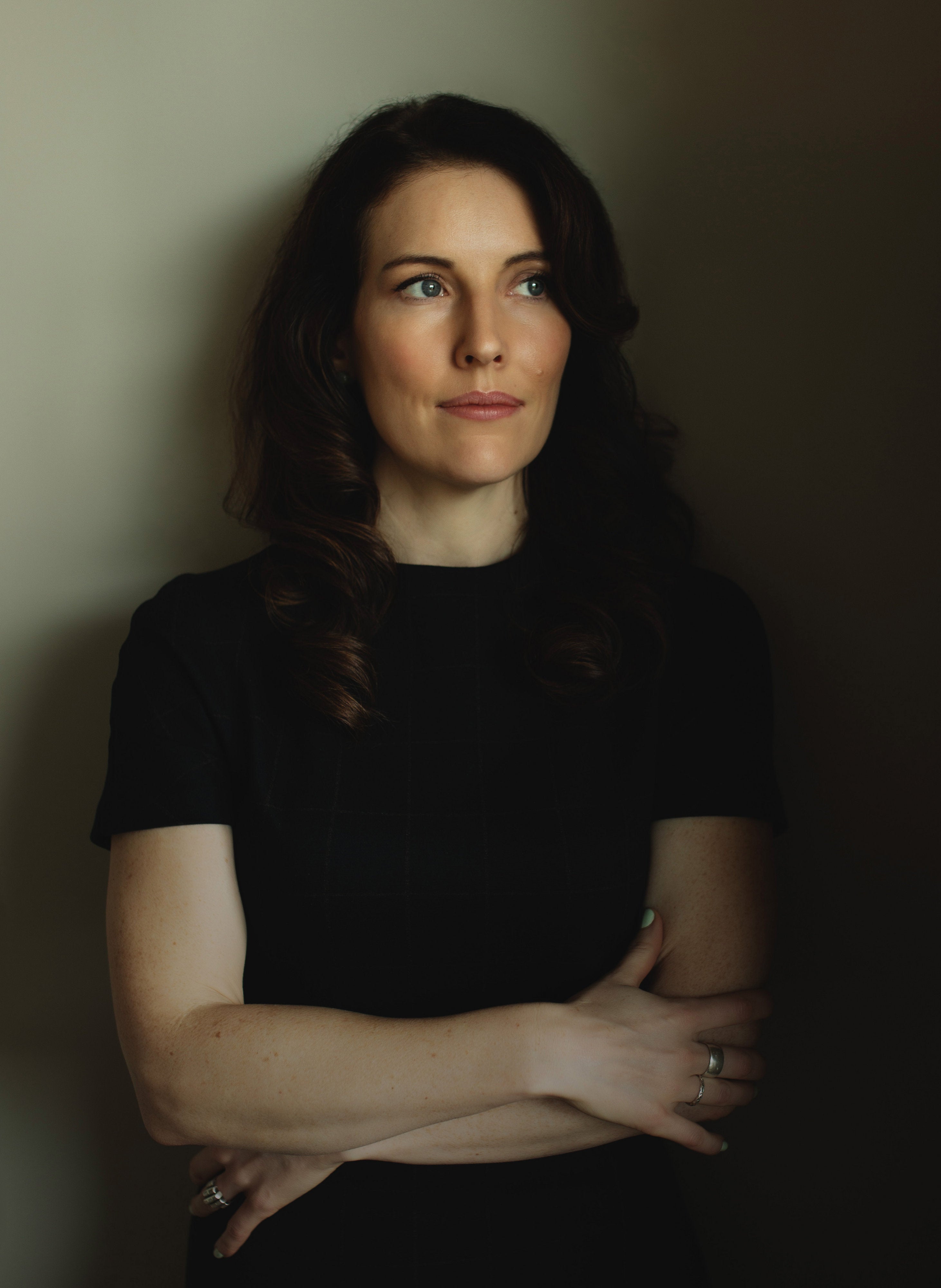 About
A.L. Knorr
USA Today Bestselling Author, A.L. Knorr is an award-winning Canadian fantasy writer. Readers love her vivid characters and mesmerizing stories of elemental transformation, adventure, friendship, and love. Abby lives on the Mediterranean coast with her husband (a chef, which is good because she struggles with toast) and their floofy cat, Pamuk.