Still Springs Set
Only 3 units left
"Quick wit, smart humor, and packed with swoon; this story reminded me why I love romcoms. I loved every page." - Tarah DeWitt, Author, Funny Feelings
Free Shipping on U.S. orders of $150+
"Quick wit, smart humor, and packed with swoon; this story reminded me why I love romcoms. I loved every page." - Tarah DeWitt, Author, Funny Feelings
"Wowza. What a fabulous and riveting take on a second chance romance." - Juliette Cross, Author, Bright Like Wildfire
"All the stars! Hating the Best Man had me in a chokehold from the first page." - NJ Gray, Author, The Piece That Fits
Hating the Best Man
Flynn:
My best friend's about to get married, and I'm in love with his future wife. Believe me, I'd do anything to change it, but Ruby Quinn has been my dream girl since high school, and my stubborn heart refuses to let go.

It gets worse. I'm pretty sure Ruby hates me, and I don't blame her. When she wouldn't give me the time of day back in school, I started teasing her to get her attention. Stuff like making her drop her books everywhere or slipping condoms into her cart while she was shopping with her mom. Yep, I was a real prize. But I was also a lovesick teenager, and I've honestly changed now—minus the lovesick part.

When Ruby got together with my best friend Blake, I was so cut up that I took off after graduation to enroll in flight school. It hurt so bad that I didn't set foot back in town—not even once.

Until now, eight years later. Because Ruby and Blake are finally tying the knot.

And I'm the best man.

Ruby:
In one week, I'm marrying my high school sweetheart. Unfortunately, Blake's best man happens to be a guy who used to pick on me back in high school. A guy who left our small town of Still Springs right after we graduated and never came back. Like he was too good for this place, and us.

A guy named Flynn Hudson.

After all these years, Flynn has returned, and I'd love to say he's still the same cocky jerk I remember, but he's different. Grown up. Showing me sides of him I never dreamed existed. (Okay, maybe I had dreamed them, but only when I'd had one too many glasses of chardonnay.)

It shouldn't matter to me now. But it does.

Because being around Flynn makes me second-guess every choice I've made. Am I getting married because I want to or because that's what's expected? Is this all a big mistake?

Is Blake really the best man for me?
Loving the Worst Man

Dylan:
Life couldn't get much sweeter. I love my job and the city where I live. Women come and go with no strings attached—just the way I like it.
But all that changes when I get some devastating news, and I'm forced to return to the small town I grew up in.
The only spark of light in these dark days is getting to reconnect with Jade Quinn. She and my baby sister Hayley have been best friends since middle school. But Jade isn't the same little kid I remember.
She's all grown up. She might also be the only person in town other than my sisters who doesn't hate me.
The more time I spend around Jade, the more she draws me in. But starting something with her, knowing that I'm leaving, won't be good for either of us. And I can't cross that line with my little sister's best friend… Can I?

Jade:
All I've ever wanted to do is run my family's convenience store. It's right in the center of a town I love, and it's packed full of memories of my childhood—and my mom. The problem is, we're going out of business. Fast. And my best friend Hayley's family owns the store that's stolen all our customers.
It gets worse. Hayley's infamous older brother Dylan just moved in next door.
Dylan King has an awful reputation—even his sister warns me to stay away. Except when I'm around him, all my instincts scream the opposite.
With a business to save, I really don't have time to date, and I don't want to jeopardize my friendship with Hayley.
But what if the worst man in town turns out to be the greatest guy I've ever met?
2 Hardcovers
2 Co-signed Bookplates
3 Stickers
2 Bookmarks
2 Postcards
2 Art Print
8. Romance with more intense content (multiple sex scenes with explicit descriptions)
Hating the Best Man:
small town
forbidden love
it's always been you
forced proximity
hate to love
second chance

Loving the Worst Man
small town
best friend's brother
age gap
forced proximity
forbidden love
tortured hero
fall romance
Preview
Still Springs Set
When I give the cue, Jade presses the button and the enlarger bursts to life, projecting the close-up photo I took of her at her festival booth, smiling at a customer.
She gasps. "When did you take this?"
"Fall Fest, when you weren't looking." I glance at the timer.
"How long till it's done?" she asks.
"Ten minutes should be enough time." Then we'll hang it up and wait for it to dry like the rest of these photos.
Jade reaches over me and types ten minutes into the timer. Her hypnotic eyes find mine. "In case we get distracted," she says.
I really like how this woman thinks. I step forward from behind her and place my hands on either side of the table, caging her in as I gather her hair aside to expose the column of her neck. "I've been distracted all night," I confess, running my nose down her warm, smooth skin that smells like the vanilla icing on the cookies I'm obsessed with from the store.
She leans back, her head landing on my shoulder. "Me too."
The way her breathing hitches makes me want to do terrible, sinful things to this woman. Instead, I make do with kissing right below her ear, where her perfume clings.
"This is a really bad idea," Jade breathes.
"The worst." My finger slips beneath the neck of her sweater to trace her collarbone. "You like bad ideas, Jade?" I know I sure do.
She's bathed in a dull-red glow, like even the room itself is warning us to stop, but stopping is the last thing on my mind. I need to know that Jade feels the same. That she understands what this means for both of us.
"Hayley warned me not to touch you. Said she'd disown me if I do." Even if we only steal this one night together, the consequences may follow us into tomorrow. I'm willing to risk it, but is she? I don't want Jade to lose her best friend over me, but I also know I'm not strong enough to walk away on my own.
"Tell me you want me to touch you anyway," I continue, my breaths turning shallow.
Get lost or get lost in each other.
The choice is hers.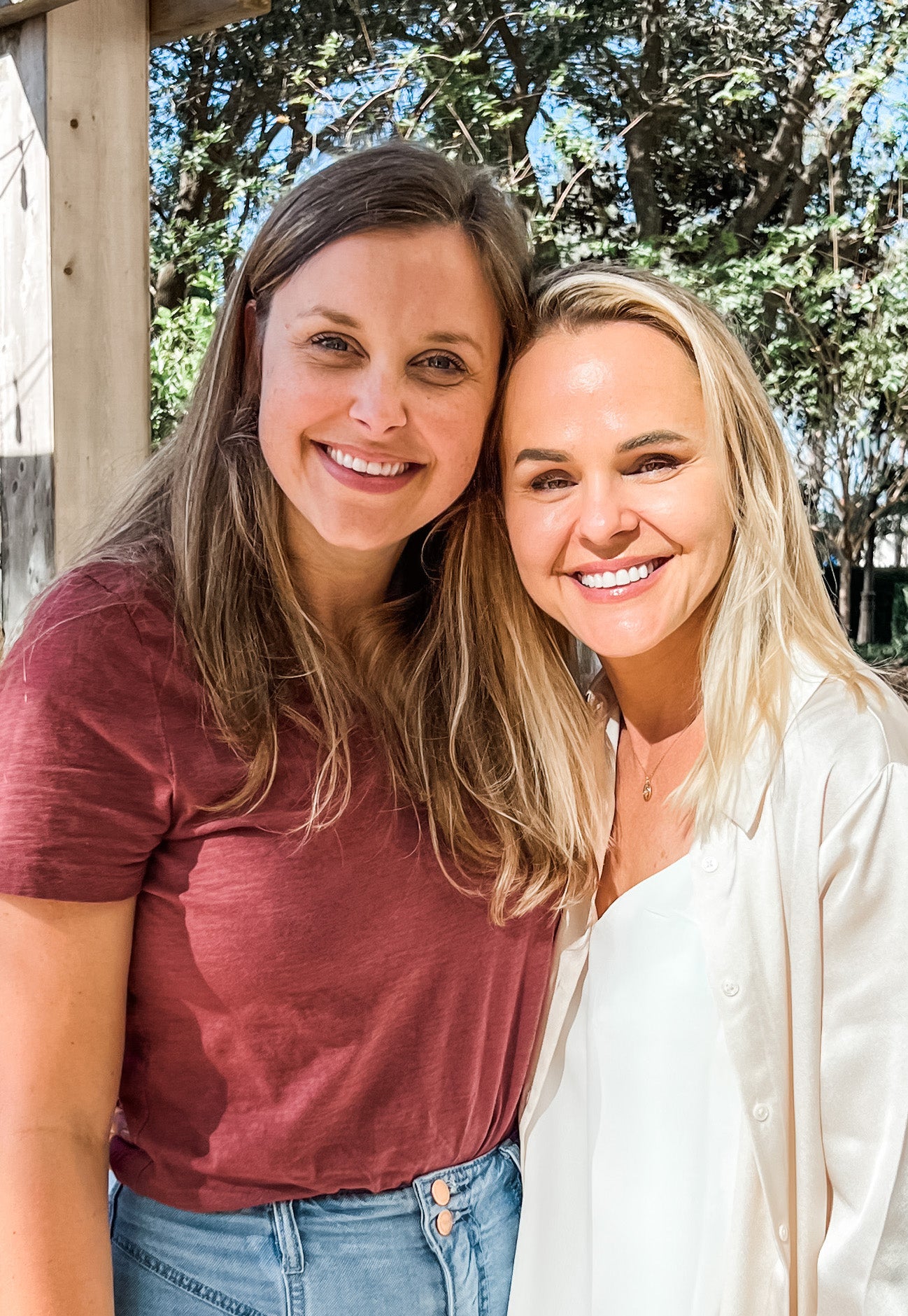 About
JN Romance
Jenny and Natalie are romance authors living on opposite sides of the globe who found each other through fate and bonded over their mutual love for swoon-worthy !ctional men and spicy books with loads of pining. They thought it could be fun to try and write one together, so they did and discovered that the only thing more addictive than writing about hot heroes falling hope‐ lessly in love (with some hilarious high jinks on the side) was doing with your writing soulmate. Jenny also writes fantasy romance as Jenny Hickman, and Natalie writes solo contempo‐ rary romance as Natalie Murray.