Dragon Shifters' Hoard (Books 1-3)
Only 1 unit left
Snow & Red have always had strange powers. When they collide with Dante and Zephyr, the Draki twins, their lives explode.
Free Shipping on U.S. orders of $150+
Snow & Red have always had strange powers. When they collide with Dante and Zephyr, the Draki twins, their lives explode.

They're dragged into a dangerous world—of dragon shifters, mages and deadly Fae—simmering beneath the thin veneer of Pinevale.

Everything is in peril as Fae and evil mages close in on the world they love.

Fire and ice collide in this new dragon shifter paranormal romance series filled with excitement, adrenaline and danger.
3 Hardcovers with printed signatures
5 Character cards
Postcard
Bookmark
Sticker
3. Romance with moderate romantic content (heavier kissing)
enemies to lovers
dragon shifters
slow burn romance
coming of age
shifters mages and fae
portal travel
paranormal romance
urban fantasy
Preview
Dragon Shifters' Hoard (Books 1-3)
The redhead thrust her chin up, eyes sparking. "Thanks for your help."
A rush of heat slid along Dante's skin like a lick of flame. He stared at the gorgeous hair cascading over her shoulders accentuating her curves. The street light flickered. Shots of crimson and orange glowed in her hair like living flames.
Nah, he was imagining it, getting all romantic again. Zephyr always teased him for being a sop.
Or was he? As he moved closer, the heat spiked.
He'd seen flames dancing along that jerk's sleeve before he'd rushed in to help. He'd sensed magic in the air. These girls could be dangerous, almost as dangerous as the mage gang who'd attacked them.
"Don't tangle with us unless you want trouble," the redhead threatened, thrusting out her hand like a weapon.
She was trouble, all right, and her friend, too. His brain screamed to warn Zeph and walk away, but his other senses honed in, wanting more.
§
Zephyr flicked his thumb, giving Dante a quick signal to back off. Man, he was intimidating the girls. The blonde's pulse pounded at her throat. Wafts of cool air raked his skin.
She turned, chilly eyes gliding over him in cool appraisal. If she wasn't the prettiest thing he'd ever seen, he'd eat his own hoodie.
Zephyr pulled his hood forward so she couldn't see the scales on his face. He made sure his voice was gentle. "Did they hurt you?" Although he spoke to both of them, he couldn't take his eyes off the blonde's creamy skin and those ice-blue eyes saw into his soul, stripping him buck-naked right here in the middle of downtown.
Holy smoke. Now wasn't the time to crush on some girl. Someone that thought he was trouble—or worse.
"We're fine." She clutched her silver purse, eyes sliding to her friend.
Her voice made him shiver. By the draki gods, he'd never seen someone so pretty.
Or dangerous.
Those wafts of chilly air had nothing to do with this warm summer night. They were coming from her. She was a mage. He was sure of it.
And draki didn't mess with mages.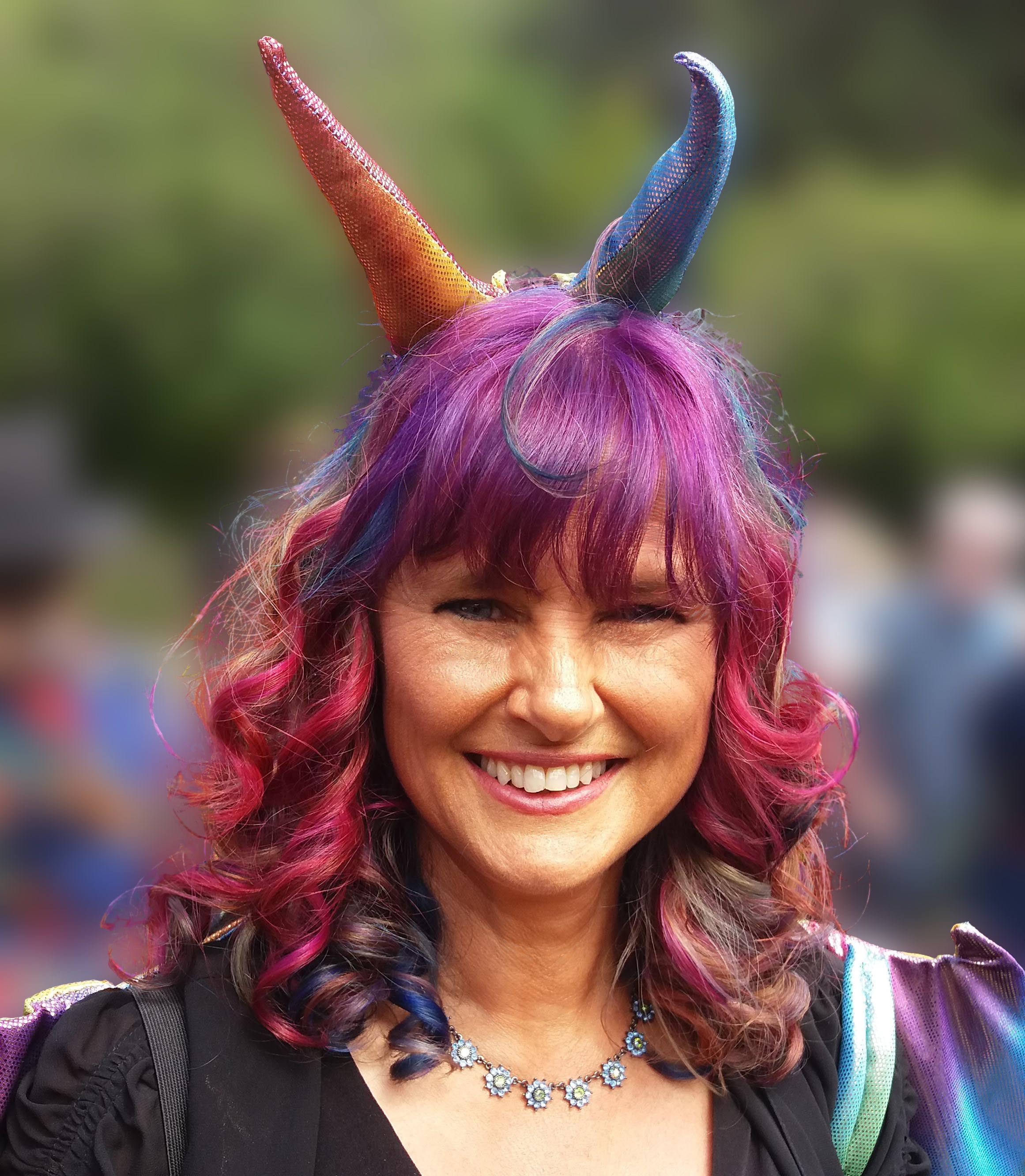 About
Eileen Mueller
Join USA Today bestselling and award-winning New Zealand author Eileen Mueller on adrenaline-fueled fantasy adventures.

Soar through the skies on dragonback with the wind in your hair and your heart pounding!

And fall in love with courageous heroines and swoon-worthy heroes.

Eileen adores her readers and would love to have you along for the ride!