Of Candlelight and Shadows Trilogy (Exclusive Edition Bundle)
In stock
Get this COMPLETE fantasy romance trilogy. Stolen brides, cursed lords, sworn enemies, evil witches, dashing leading men who pine for their true loves and—best of all—courageous leading ladies who will stop at nothing to save the day!
Free Shipping on U.S. orders of $150+
Hers is a life without magic or romance. Until the night he whispers her name.

For years, Valera has worked weary hours as a seamstress just to keep food on the table. She would give her all to protect her little sister from the cruelties of the world . . . and the tantalizing lure of the fae forest. One day, she fears, the fae will spirit her sister away, and how can Valera hope to stop them?
Then the fae come. Not for her sister . . . but for her.
Trapped in a magnificent palace far from her own world, Valera finds herself the unwilling bride of an enigmatic fae lord. He claims he won't harm her and vows to return her home after a year and a day if she honors one rule: she must never see his face.
Determined to return to her sister at all costs, Valera struggles to unravel the mystery of her so-called husband. Why does he so desperately need a wife? And why her specifically? Torn between love, duty, and the unexpected freedom she finds in this strange new world, Valera must fight to find her place.
But will a burgeoning passion for the unseen figure in the shadows be her undoing?
Stolen brides, cursed lords, sworn enemies, evil witches, dashing leading men who pine for their true loves and—best of all—courageous leading ladies who will stop at nothing to save the day!
Collect the Of Candlelight and Shadows trilogy today and let yourself be swept away into a world of irresistible romance.
3 Signed hardcovers with bookplate
3 bookmarks
4. Romance with a bit more moderate content (fade to black sex, no sex on the page)
captive bride
only one bed
forced proximity
villain love-interest
enemies to lovers
slow burn romance
sister bond
FINALLY kiss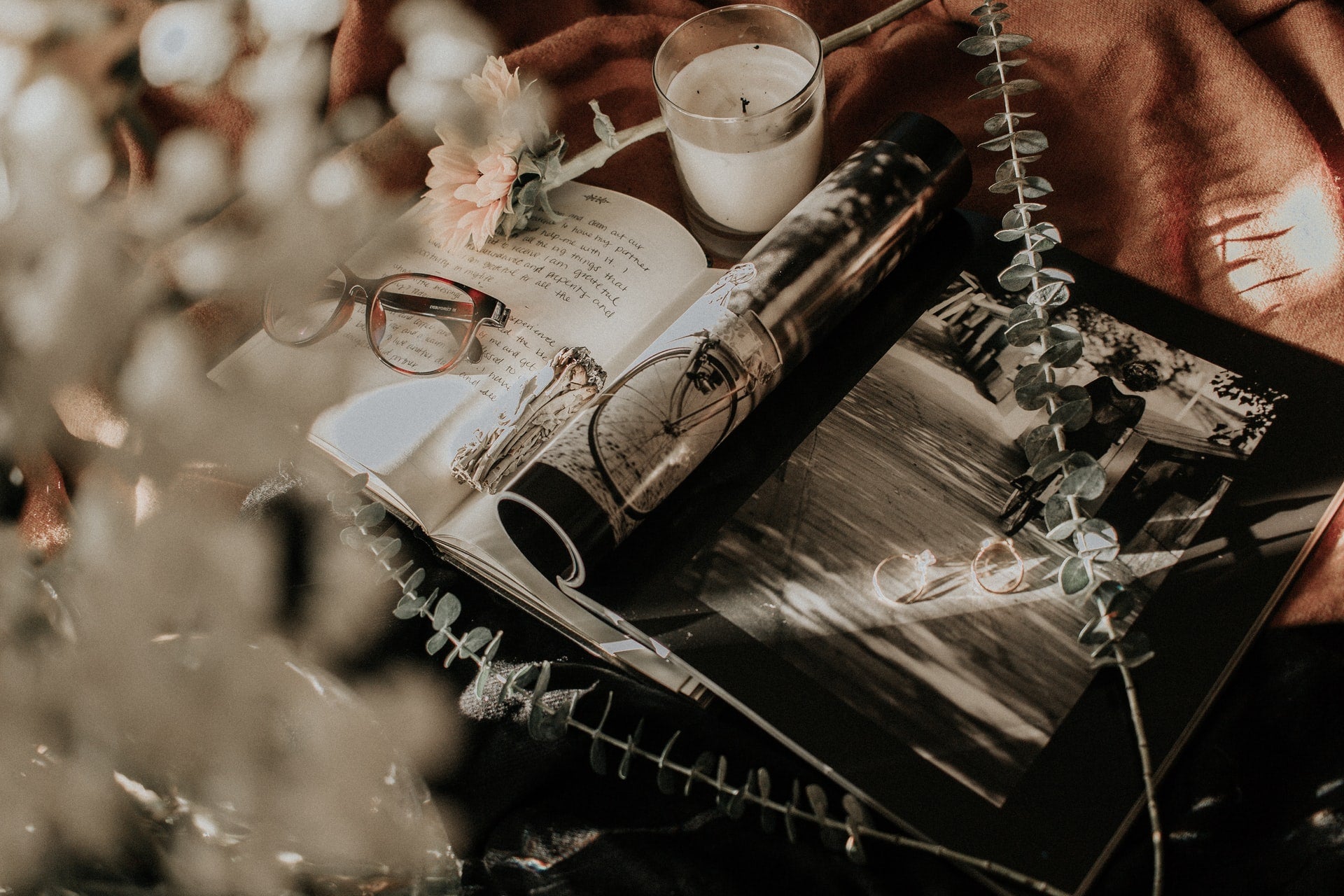 Preview
Of Candlelight and Shadows Trilogy (Exclusive Edition Bundle)
With a sudden growl, he rolls on top of me, his knee braced beside my hipbone, his hands pressed into the furs on either side of my face. My heart leaps, not with fear, but with an excitement equally heady and thrilling.
He lowers himself, his muscled torso pressing against my heaving bosom. His breath warms my shoulder, and I can almost feel the shape of his lips hovering just above my skin. He turns his head, and my neck prickles in response to a touch that does not happen. My eyelashes flutter. I'm not sure I'll ever catch my breath.
"Valera," he says. His voice is almost a command.
I look up. I can't see him, but I can feel him. His face is near. Mere fractions of an inch separate his lips from mine.
I close my eyes again. The precipice yawns before me. I stand on the brink, and one more half-step will send me falling, falling, down into the mystery, down to discover either delight or terror, I can hardly fathom which.
If he would only bend a little more! Plant his lips against mine, take the moment of decision away entirely. Does he know how weak I am? How my blood races, how my skin sparks with anticipation? Does he know how easily I would succumb?
But he remains poised where he is, his breathing ragged.
"Valera," he rasps, "may I kiss you?"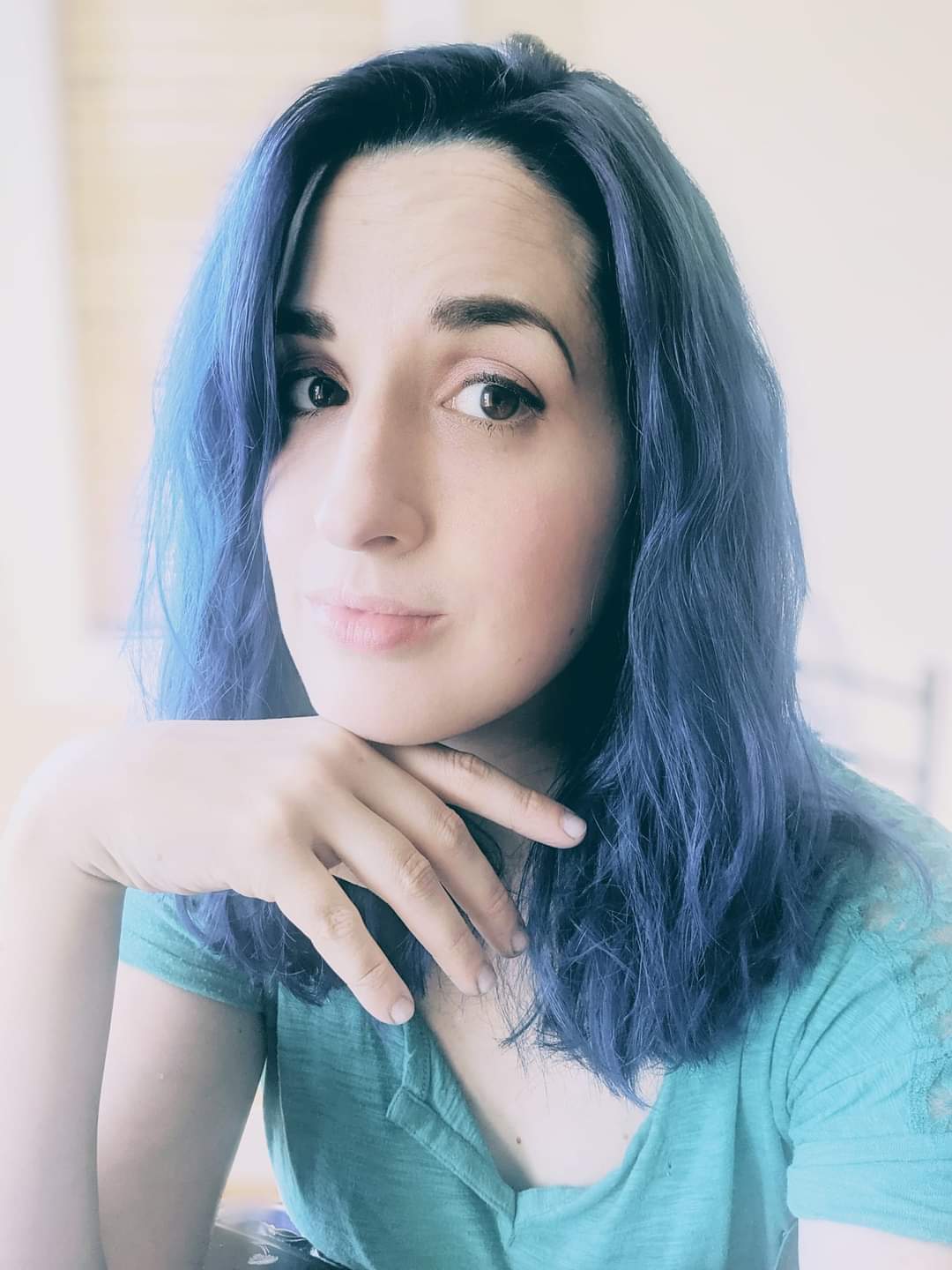 About
Sylvia Mercedes
Sylvia Mercedes makes her home in the idyllic North Carolina countryside with her handsome husband, numerous small children, and the feline duo affectionately known as The Fluffy Brothers. When she's not writing she's . . . okay, let's be honest. When she's not writing, she's running around after her littles, cleaning up glitter, trying to plan healthy-ish meals, and wondering where she left her phone. In between, she reads a steady diet of fantasy novels.

But mostly she's writing.

After a short career in Traditional Publishing (under a different name), Sylvia decided to take the plunge into the Indie Publishing World and is enjoying every minute of it.

To get in touch, you can write to her at sylviamercedes86@gmail.com.

And don't forget to subscribe to her newsletter and get your free novel!
The books are beautiful, and all are signed by Sylvia Mercedes. Each book also came with its own bookmark to match the book cover - this was an unexpected surprise.
The staff at The Signed Book Shop were great to work with - I will definitely be ordering other books from them in the future.
Bought these as a present for wife. She absolutely loves them. It was exactly what she wanted for her birthday.
Beautiful hardback collection!