Bound by Knighthood
Only 3 units left
An academy in the sky,
Two rival knights-to-be,
And the cursed princess who could destroy them all.
Free Shipping on U.S. orders of $150+
Willow is a fae born with a weak and muddled magic. In a world where magic can be bought…for the right price, she attends the Academy of the Gilded Knights. Her goal: to swear her service to a high fae in return for powerful magic.
There is only one person standing in the way of her success, Byron Coalbiter, her childhood rival.
A blacksmith's son born with a magic far more powerful than her own, Byron has always lived a seemingly charmed life. But apparently that isn't enough, because now he's looking to steal Willow's knighthood. However, there is something sinister taking place at the academy, and the princess they both rescued might be far more than a damsel in distress. She could very well be their undoing.
If Willow and Byron want to save their precious academy then they are going to have to put aside their rivalry, move past the strange attraction that they feel toward each other, and learn to work together before they both lose their dreams. Because a dark magic threatens the academy and Willow and Byron might be the only ones capable of keeping the school from crumbling…right out of the sky.
Bound By Knighthood is the eighth book in the Starry Kingdoms of the Fae Collection. It will also be the prequel to the upcoming Knight's Fall series. Prepare to be swept away into a magical world of knights, fae, and swoon-worthy romance.
Signed hardcover
Art Print
Pin
3. Romance with moderate romantic content (heavier kissing)
childhood rivals to lovers
forced proximity
magical military academies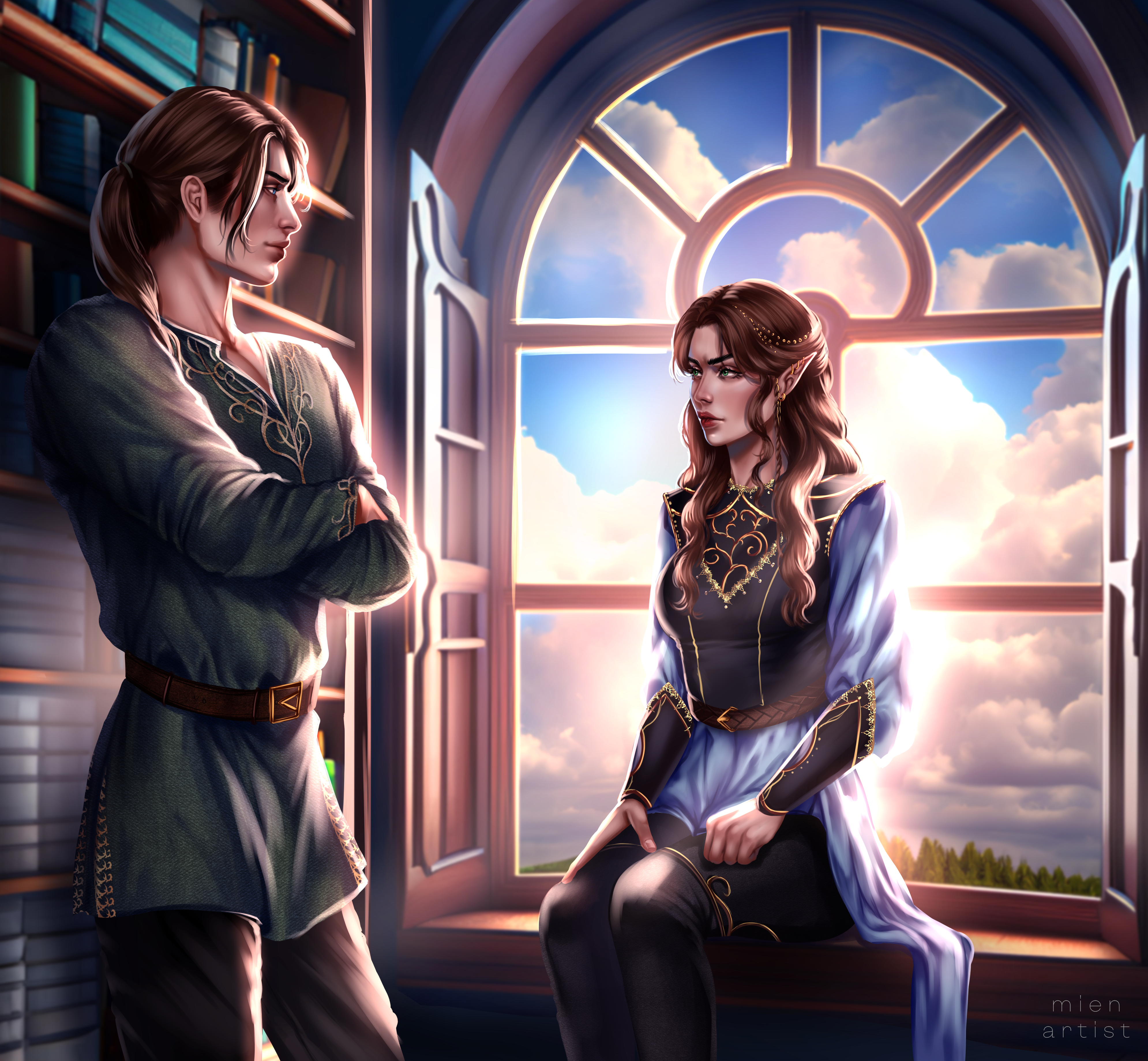 Preview
Bound by Knighthood
"Willow, you don't have to be jealous of me. You know I was just wondering yesterday why we never courted at Woodsbury."
I grab a book off the shelf and move over to a window seat, plopping down on it. "I am not having this conversation."
"And what conversation would you rather have?" he asks, crossing his arms and leaning back against the shelf.
"I'd rather read," I reply opening the book and holding it up, although I'll admit I can't focus on any of the words on the page. My ears are ringing and Byron's words are cycling through my head. He was wondering why we never courted back in Woodsbury? As if the decision was only his to make? Did he not take into consideration that I despised him?
"Your book is upside down," Byron says after a long moment.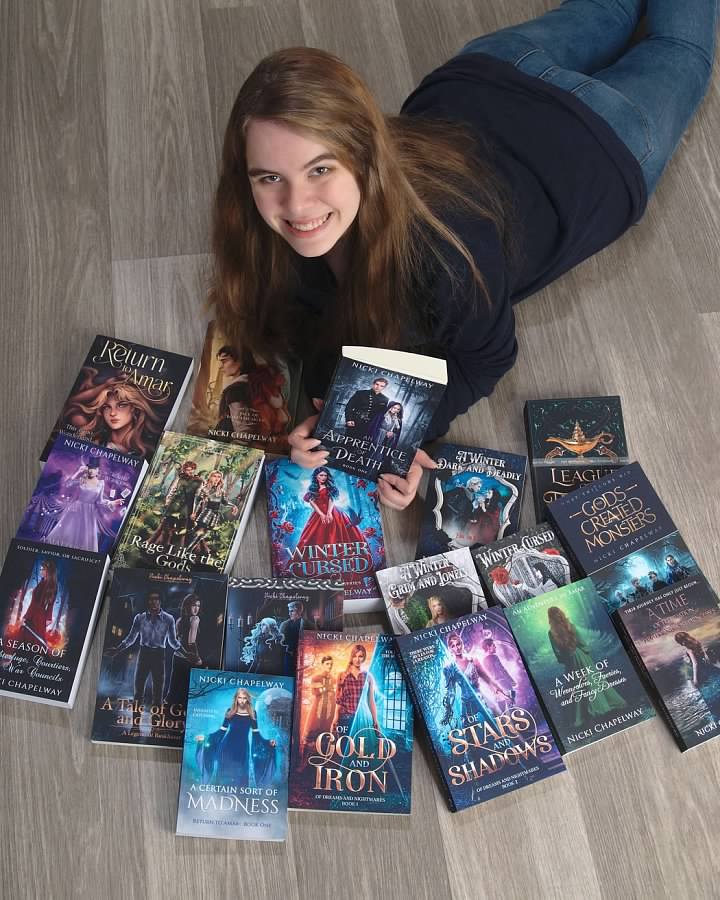 About
Nicki Chapelway
Nicki is a twenty-something author of fantasy and YA. She has been writing since she was eleven, and has since published several works. She enjoys creating stories with twisty-stabby faerie romances, retellings that take a darker turn, and epic fantasies in worlds full of monsters and magic.

Nicki lives in Ohio where she spends far too much time watching TV, playing video games, and sleeping. She listens to music basically all the time, and adores obsessing over mythologies, her shows, and her slew of fictional boyfriends. When not writing, she can usually be found at her desk with either a paintbrush or a pen in her hand.