Tower Knights (Books 1-4)
Perfect for fans of adult fantasy romance who enjoy gothic suspense, ancient lore, beauty and the beast vibes, forced proximity, dark magic and plenty of spice. Each book is a complete story and can be read in any order.
Free Shipping on U.S. orders of $150+
Music of the Night
Phantom of the Opera meets Beauty and the Beast in this gothic-inspired dark fantasy romance.
After the death of her father, Aria is left penniless and destitute. To avoid working the streets, she becomes the ward of a Count and moves to a remote town called High Tower.
High Tower is a gloomy place with one vivid attraction: the theater. Lords and ladies come from afar to be seduced by a night of unforgettable entertainment.
Many are warned to stay away from High Tower's dangerous enchantments, but it's a warning Aria is forced to ignore. Determined to take her life back into her hands, she and the Count make a deal. She can avoid an arranged marriage if she learns to sing for him.
When Aria stumbles across a mysterious man in a dark tower, she begs to learn the power of song from him. Although reluctant, the man agrees to teach her the music of the night. Between midnight meetings and emotional singing lessons, Aria falls in love with her alluring instructor despite his shadowy past.
But something deadly stirs, awoken by the desire of its master.
Evening reveries become haunted with terror, blood, and murder. Rumors claim the man in the tower is behind the madness that haunts High Tower, a truth Aria is loath to believe. For she just gained the desire of her heart.
What she doesn't know is that her haunted instructor intends to use her for his own purposes. . .
Song of the Dawn
Legend tells of a sacred land shrouded by the obscure, where the barrier between worlds is thin, and strange things happen without rhyme or reason. Mila, a budding violinist, is unaware of these myths when she accepts a job at a remote inn called the Dawn.
Awed by the atmospheric location, Mila begins work, only to discover nothing is as it seems. Haunted by unsettling vestiges, mysterious disappearances, and the lure of a magical song, Mila takes it upon herself to unravel the secrets of the inn. And its handsome innkeeper.
Mila knows she should stay away from him, but every time he appears, her resolve weakens. 
Fate may have brought them together but just as romance blooms, she discover his ghastly secret. 
He's the harbinger of darkness, and standing by his side is a dangerous choice between life and something much worse than death. . .
Lured by the Dusk
The Pied Piper meets Dracula in this gothic-inspired dark fantasy romance. 
When misfortune befalls Tanith, she goes to live with her aunt and uncle, far from everything she knows. 
Suffocated by the restrictions of her new life, Tanith plans a tomb robbery to finance her escape. 
But when Tanith enters the crypt, she awakens a beast of a man. Tales call him the piper. An immortal with no heart, driven by vengeance.  
As punishment for her crime, he demands her hand in marriage. 

Aware he's using her as leverage, Tanith plots to secure her freedom once and for all. Even though she's inexplicably attracted to her dangerous, devilish husband.
Just as they grow close, Tanith uncovers the truth about the piper's past and an unsettling agenda that will shatter their future.
When he goes too far, she'll have to make an impossible choice. But no matter what she does, someone will pay the price with death. 
Melody of Midnight
Hades and Persephone meets Snow White in this gothic-inspired dark fantasy romance.
When the evil queen kills her father and takes over the kingdom, Princess Celeste flees for her life.
There's only one place to hide, the forbidden forest where those who walk its hidden paths are stolen. . .
Celeste loses her way in the wood, but does not expect the half-man, half-monster who offers her shelter in exchange for a vow.
She must help him with his quest and he will protect her from the evil queen.
Unaware he's a treacherous immortal known as the King of Hearts, Celeste agrees to the deal, binding herself to the king and his curse.
As Celeste fulfills her vow she's exposed to a dangerous world of magic, mystery, and music, including a castle full of gnomes, an underground mine, and portals guarded by unsavory creatures.
Worst of all, a demon holds the fate of the king, forcing her to make a choice. Will she choose love or freedom?
Music of the Night - Signed Hardcover
Song of the Dawn - Signed Hardcover
Lured by the Dusk - Signed Hardcover
Melody of Midnight - Signed Hardcover

4 Art Prints
4 Bookmarks
8 Character Stickers
8. Romance with more intense content (multiple sex scenes with explicit descriptions)
forced proximity
forbidden love
possessive male
dark magic
spice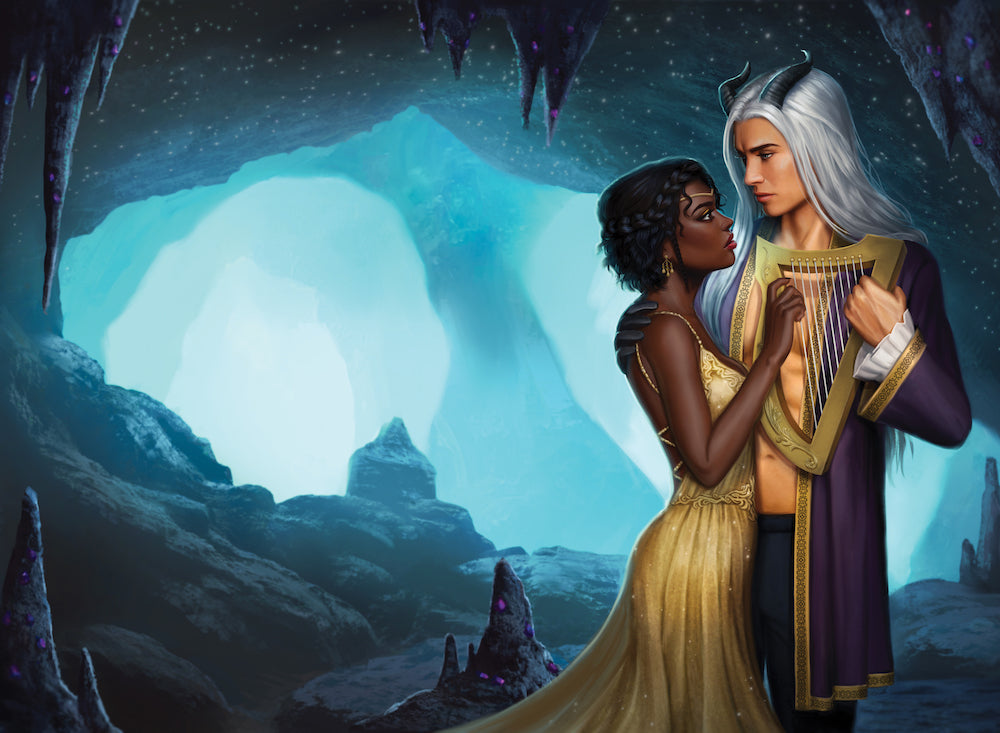 Preview
Tower Knights (Books 1-4)
I huffed, still determined to be angry despite the truth of his words. "What kind of king takes pleasure in stealing a princess from the land above and dragging her down here to be tormented by fairies? Where am I anyway and what kind of terrible tasks do you have in mind?" 


His face changed and he stepped closer, eyes sparking, not with anger but with something else I couldn't name. "I don't take pleasure in stealing, I do what I must, but you are correct, I am the king of this land and you have given yourself to me." 


My mouth dropped open and the scroll slipped out of my fingers. When he said it like that, it sounded almost nefarious. "I had no choice," I sputtered. 


Bending down, he plucked the scroll from the floor and pressed it back into my hands.

The warmth of his fingers drew my gaze, along with the acknowledgment that he had retracted his claws.

He remained there, fingers around my wrist, so close all I needed to do was lean forward to press my lips against his collarbone.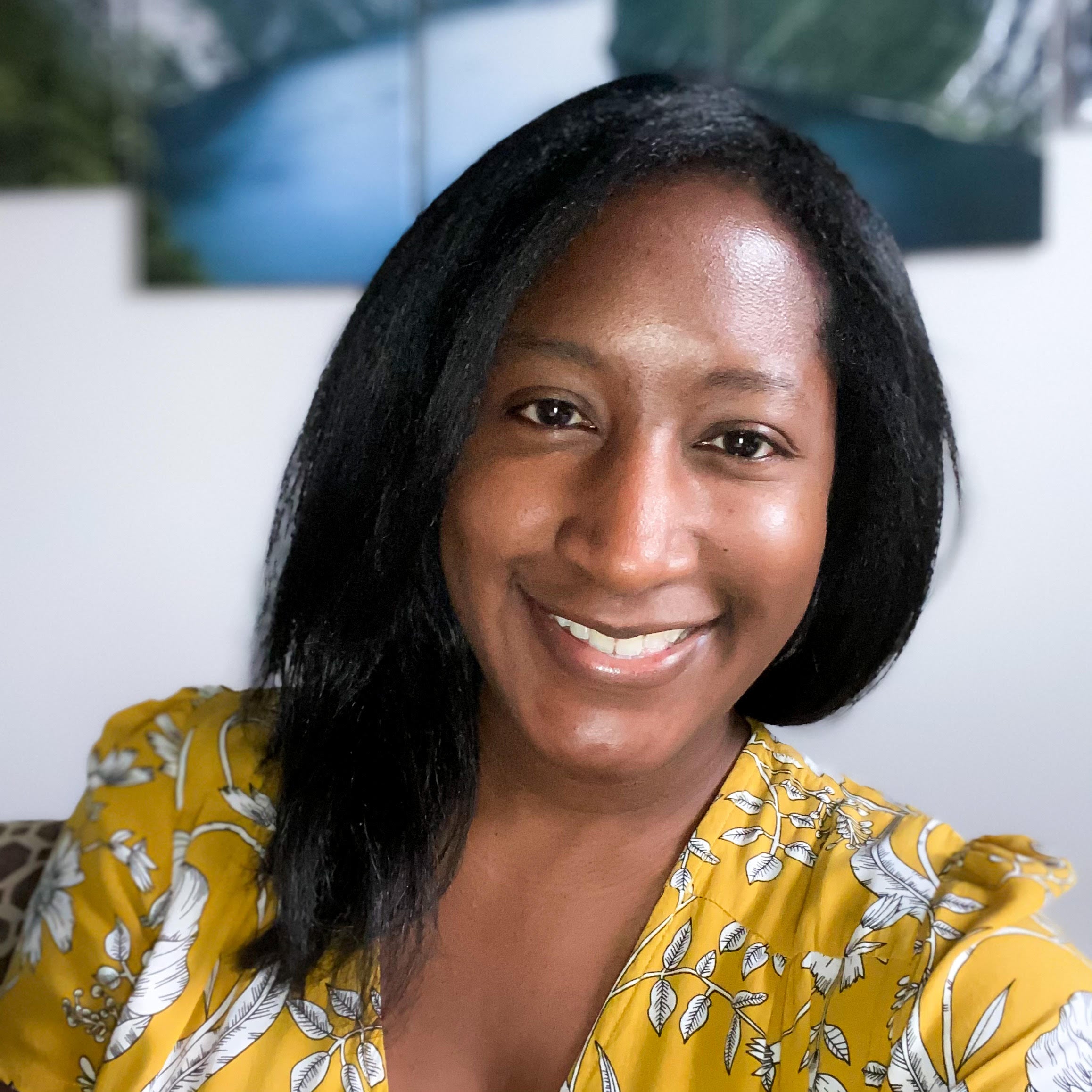 About
Angela J. Ford
Angela J. Ford is a bestselling author who writes epic fantasy and steamy fantasy romance with vivid worlds, gray characters and endings you just can't guess. She has written and published over 30 books.

She enjoys traveling, hiking, and playing World of Warcraft with her husband. First and foremost, Angela is a reader and can often be found with her nose in a book.

Aside from writing she owns a marketing agency and provides websites, book fulfillment and marketing services for authors.

Angela and her husband run The Signed Book Shop. A one-stop shop for signed books and book merchandise.

If you happen to be in Nashville, you'll most likely find her enjoying a white chocolate mocha and daydreaming about her next book.