Stupid Prizes
Only 1 unit left
This adorable and slightly ridiculous romantic comedy is perfect for lovers of steamy second-chance romance, fake marriage tropes, and for fans of Emily Henry, Christina Lauren and Ali Hazelwood!
Free Shipping on U.S. orders of $150+
PLAY STUPID GAMES, WIN STUPID PRIZES
Gracie's always been her daddy's girl and when your daddy is Big Daddy Boom, popular vlogger in the hopped-up world of off-road wheeling, that comes with a lot of visibility. Gracies' dad has high expectations, even now when she's twenty-two, freshly graduated, and running his biggest marketing campaign ever.
But when Gracie's dad tells the world in a live video that she's single and he's going to pick her next boyfriend ... and hopefully the heir to his profitable online empire, all hell breaks loose, all of rural America shows up at their door, and Gracie is starting to think that not only will this be the end of her family, it might be the end of her freedom forever.
Jasper has been secretly in love with Gracie since they were kids. But with Gracie in the crosshairs of every redneck, gearhead, and rebel in the lower forty-eight, the job of winning her heart becomes a lot more difficult. Especially when Gracie comes to him with a proposal: pretend to be her husband to drive her suitors away and she'll set him up with his own online empire to rival her father's.
Jasper doesn't care about fame and fortune. He's not here to play stupid games. But he does want the ultimate prize -- Gracie's heart -- and he'll do anything to get it.

Paperback with signed bookplate
bookmark
pin
8. Romance with more intense content (multiple sex scenes with explicit descriptions)
second chance romance
fake marriage
forced proximity


Preview
Stupid Prizes
But when I step up to tell her that it's too crazy, I end up taking her hands instead. And when I open my mouth to tell her that I've been a fool, I bring them up to press a soft kiss against them instead. And I'm swept up in a memory of a long time ago and with it comes all the longing of years of nights were I sat on a beach or a hotel bed or the edge of a parking lot and thought about holding her hands again and how I'd do everything differently if I ever had the chance. It's too much. I can hardly breathe.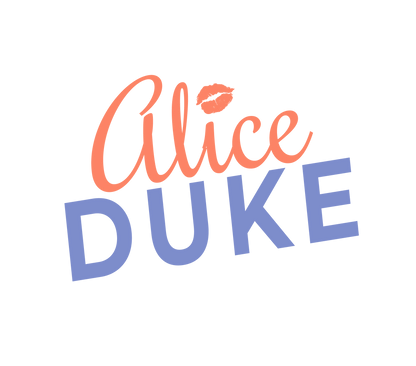 About
Alice Duke
Alice Duke is someone who is always falling in love: with fresh ideas, with mouthwatering foods, with beguiling books - and now with vivid characters and their romances on the page. Come fall in love along with her, again and again.