Seraphim Falling (Book 1)
A warrior about to be crowned. Exiled angels returning for vengeance. A massacre that'll change their lives for eternity.
Free Shipping on U.S. orders of $150+
Titaia Angelfyre is a powerful warrior who earned her crown from conquering in competitions, and the blood of battle. She's a coronation away from sealing her fate as the next high sovereign of her world.

Her sole focus is on surviving the coronation and her transition into the fire palace...
Until the great Raven, King of the Fallen, crashes the ceremony and starts slaughtering all of the angels.
As the Fallen attack, Titaia is forced into hiding, leaving her to make a life altering decision.
How far will she go to protect the angels and save her own life when she runs out of options to survive?
This novella is a fast-paced, epic adventure, involving bravery, love, heroism, and sacrifice. For fans of angels, magic, battle, romance and heart-wrenching plot twists.
Hardcover with signature stamp
Bookmark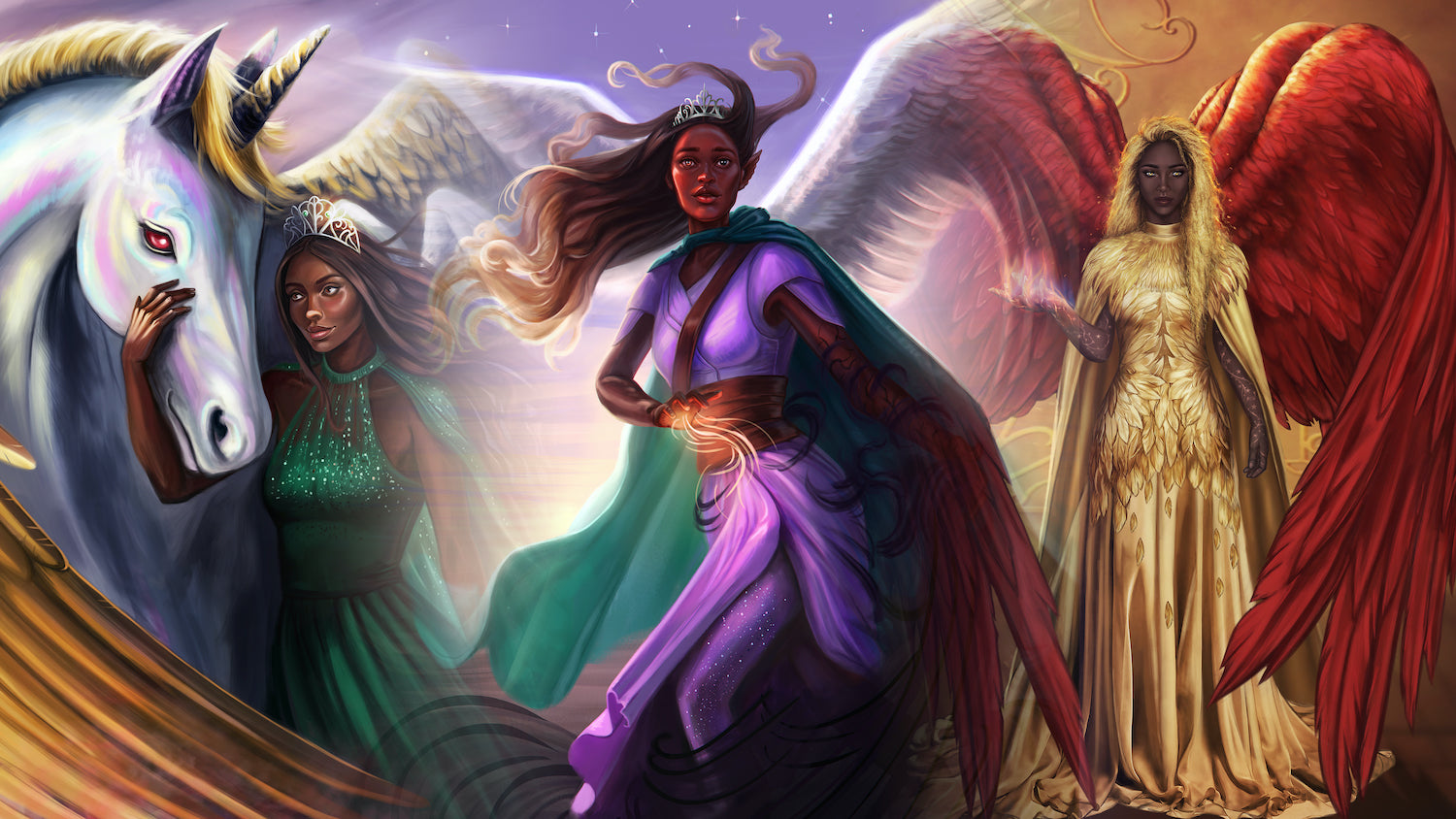 Preview
Seraphim Falling (Book 1)
"Always lost in thought."

Titaia jumped, then whipped around, heart thundering. Her saerìs had fallen quiet, their eyes glittering with amusement.

Titaia's eyes lifted to meet the intruder. Cinder Ellenyus Starryder. Alpha redeem her. The ayèn was a special kind of...
She bit her bottom lip, struggling to rein in her salacious desires.

Her eyes tumbled down his loose ivory tunic, which bared a broad, mahogany chest, and the golden trousers that hugged his muscled thighs. His golden locs sat on his head in a
large bun. His wings lifted high above his head, yet still dragged on the carpet, and he wore leathered sandals on his feet.

"Have you ever known me to be otherwise?" Titaia asked, coy.

Cinder's lips curled upwards. Those ruby eyes made a slow descent down her body. Took in her hair. The thin shift that reached halfway down her thighs. Took in her open lap on
which sat a curious Zaza. His smile turned wolfish as those cunning eyes rose up to meet hers again.

Stars. Those spheres of fire would be her undoing.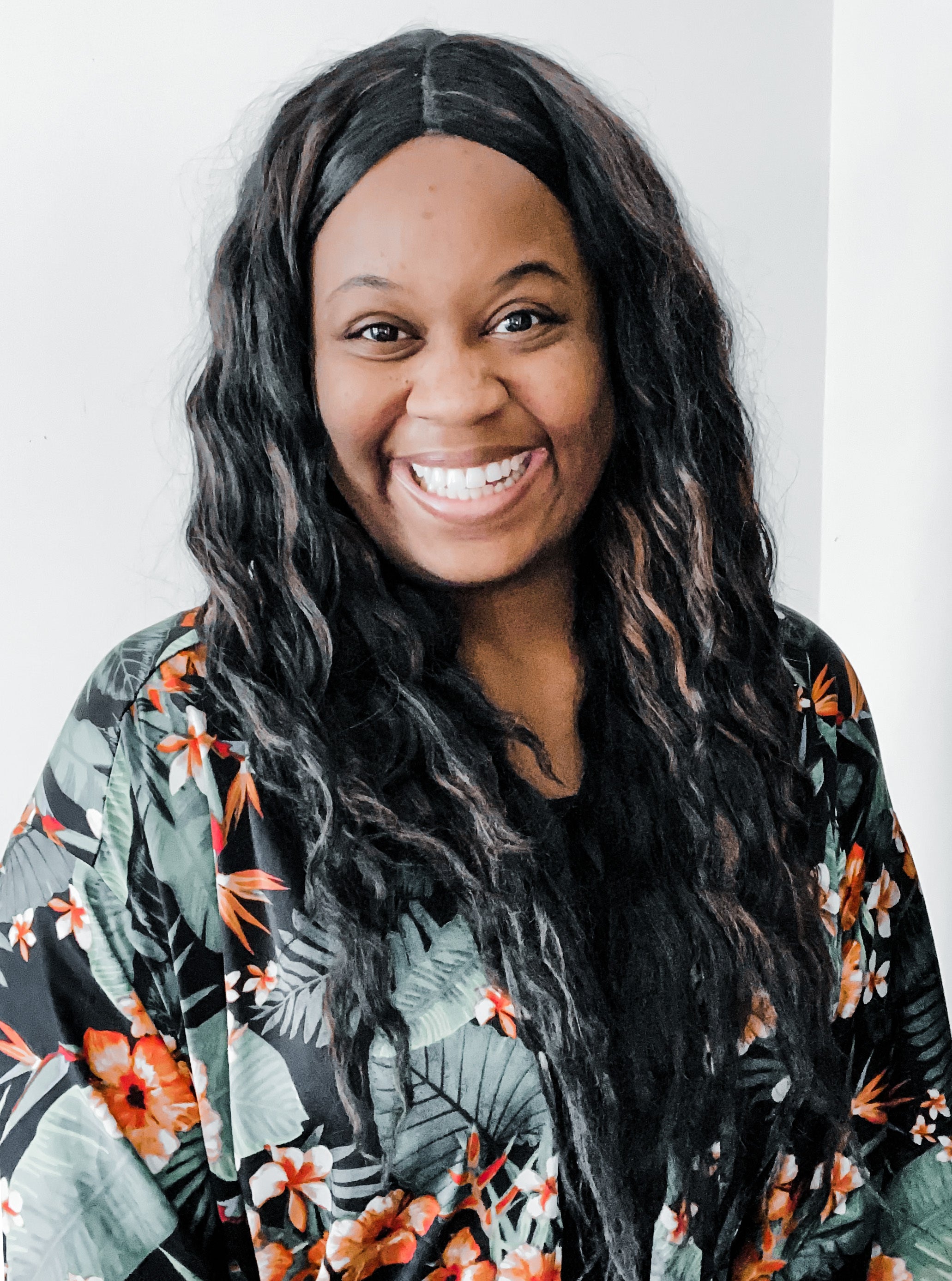 About
Stephanie BwaBwa
Stephanie BwaBwa is a Christian Fantasy Author, Universe Builder, and Creative Entrepreneur.
She's the creator of Elledelle, a universe filled with angels, adventure, romance, and light.

With "A Series of Unfortunate Events" being her favorite series in 5th grade, it was only fate she became a gal that wakes up with a universe in her brain everyday. A plurilingual Canadian author of Haitian and Congolese descent, she's a lifelong reader, turned writer, turned author, who is on a mission to fill your bookshelves with angelic wonder that will leave you in awe, and ever wanting.

You can usually catch her going for a walk through a park, or simply binging anything creatively juicy with too many snacks. Get in contact with Stephanie directly at: stephaniebwabwa.com.