Zephyr and Snow (Dragon Shifters' Hoard Book 2)
Only 1 unit left
Trapped in the past and fighting to survive, Zeph and Snow discover a deadly truth. A truth that threatens to destroy everyone they love.
Free Shipping on U.S. orders of $150+
Trapped in the past and fighting to survive, Zeph and Snow discover a deadly truth. A truth that threatens to destroy everyone they love.
Zephyr heroically chases the mage who's kidnapped his parents through a portal. Desperate to help him, Snows leaps after her dragon shifter boyfriend. They're trapped in the past. Accused of witchcraft, Snow will be burned at the stake by sun up.
Panicked, Snow tries to shift into her draki form and fails. Injured by an arrow to the wing, Zephyr is powerless to help her. He watches, horrified, as the villagers prepare to light the pyre.
Their siblings Dante and Red escape the past, but they're hounded by police. As if that isn't bad enough, the Draki Council are flaming their tails too, blaming them for the missing dragon shifters.
Meanwhile, deadly Fae are closing a net around them and the shifters of Pinevale—plotting to enslave them all.
Zephyr and Snow is the second enchanting adventure in the Dragon Shifters' Hoard YA paranormal urban fantasy series. If you love explosive attraction, dragon shifters and danger, order this fiery tale today.
Hardcover with printed signatures
Bookmark

3. Romance with moderate romantic content (heavier kissing)
enemies to lovers
dragon shifters
slow burn romance
coming of age
shifters mages and fae
portal travel
paranormal romance
urban fantasy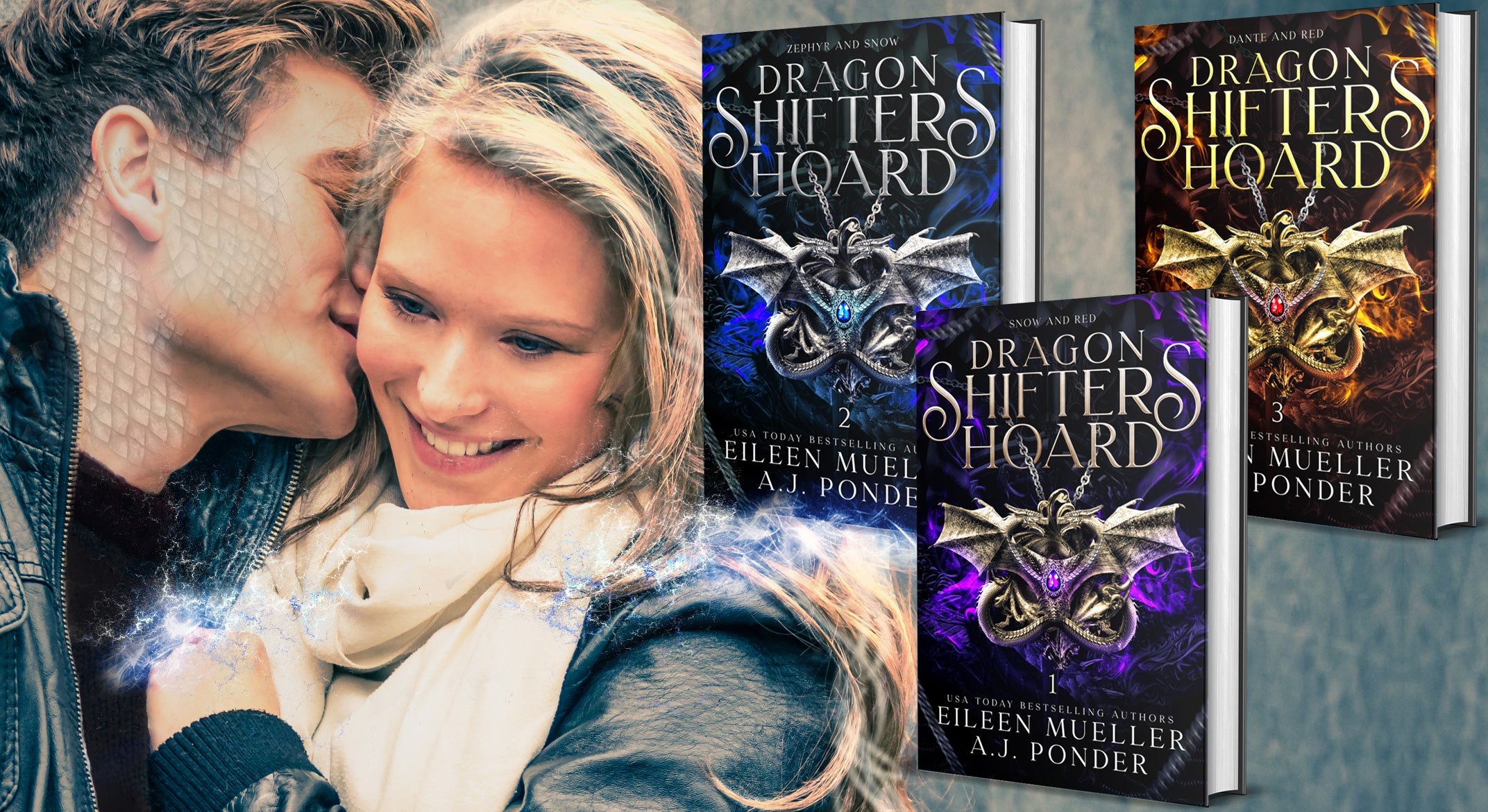 Preview
Zephyr and Snow (Dragon Shifters' Hoard Book 2)
The redhead thrust her chin up, eyes sparking. "Thanks for your help."
A rush of heat slid along Dante's skin like a lick of flame. He stared at the gorgeous hair cascading over her shoulders accentuating her curves. The street light flickered. Shots of crimson and orange glowed in her hair like living flames.
Nah, he was imagining it, getting all romantic again. Zephyr always teased him for being a sop.
Or was he? As he moved closer, the heat spiked.
He'd seen flames dancing along that jerk's sleeve before he'd rushed in to help. He'd sensed magic in the air. These girls could be dangerous, almost as dangerous as the mage gang who'd attacked them.
"Don't tangle with us unless you want trouble," the redhead threatened, thrusting out her hand like a weapon.
She was trouble, all right, and her friend, too. His brain screamed to warn Zeph and walk away, but his other senses honed in, wanting more.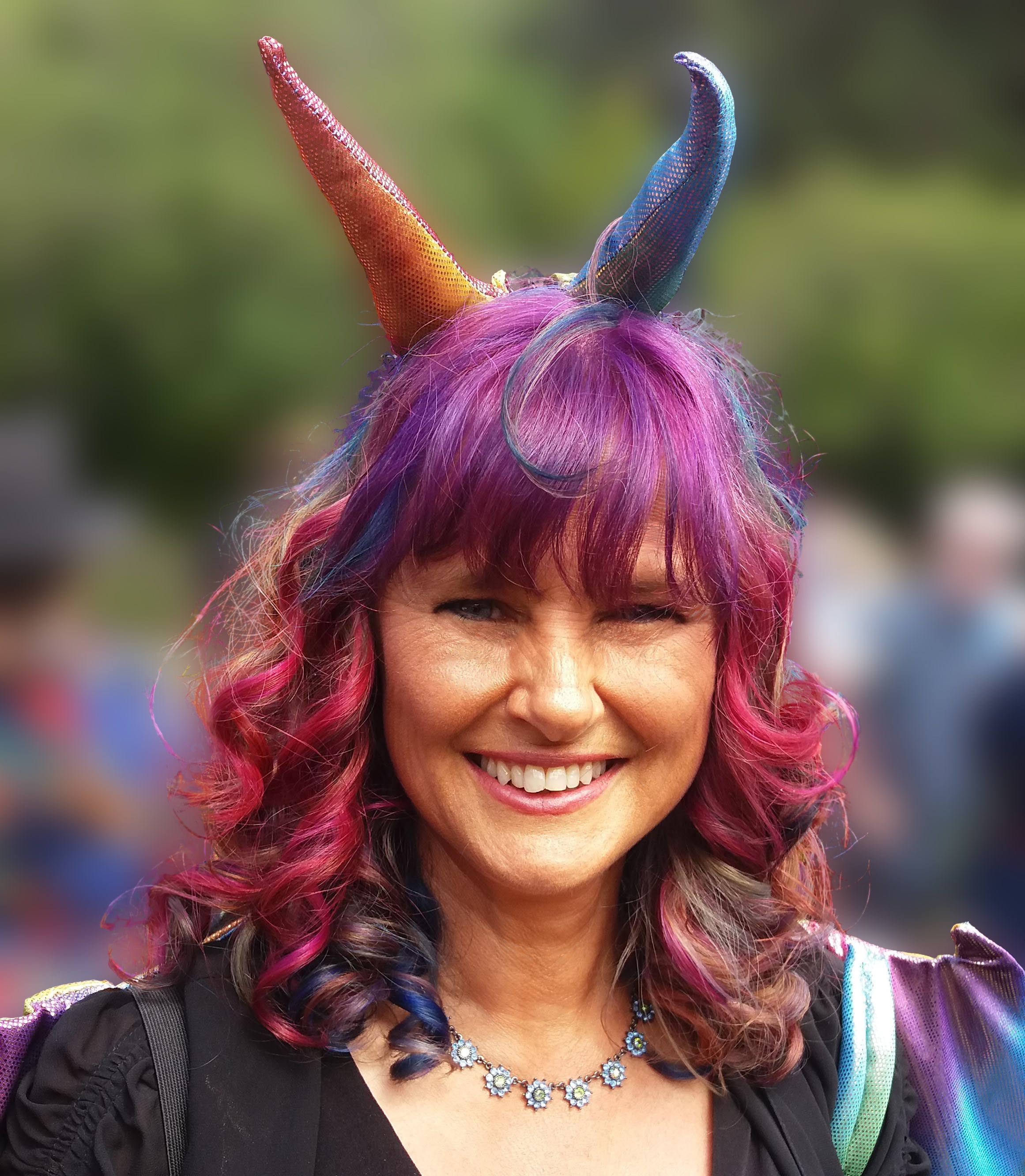 About
Eileen Mueller
Join USA Today bestselling and award-winning New Zealand author Eileen Mueller on adrenaline-fueled fantasy adventures.

Soar through the skies on dragonback with the wind in your hair and your heart pounding!

And fall in love with courageous heroines and swoon-worthy heroes.

Eileen adores her readers and would love to have you along for the ride!