Warrior of Blade and Dusk (Book 2)
In stock
They'll save their empire—or be each other's downfall.
Free Shipping on U.S. orders of $150+
After narrowly escaping the clutches of the conniving and dangerous Shi family, Aranya and Kai find it more difficult than ever to work together amid the pressures of their secret mission, and the constant danger of the monster-ridden wilderness they travel.
An unexpected kiss only serves to complicate things further.
Can Aranya learn to trust Kai? Or will the slow unraveling of his secrets doom the chance of them becoming anything more than enemies?
Will it be Kai's knife that finds its way into her heart?
If you love slow-burn enemies-to-lovers romance, vivid Eastern-inspired worlds, breathtaking adventure, and swoon-worthy heroes, download the next installment (and final book featuring Kai and Aranya as leads) of The Zheninghai Chronicles, a new romantic fantasy series for fans of Sylvia Mercedes, Kenley Davidson, and Shari L. Tapscott!
Hardcover
Signed Bookplate
Art Print
A link to download an e-copy of an exclusive novella
2. Romance with mid content (holding hands and mild kissing)
enemies to lovers
slow burn romance
forced proximity
forced to work together
only one bed
guy falls first
kickbutt heroine
underdog heroine
guy gives her a nickname
kiss to keep from getting caught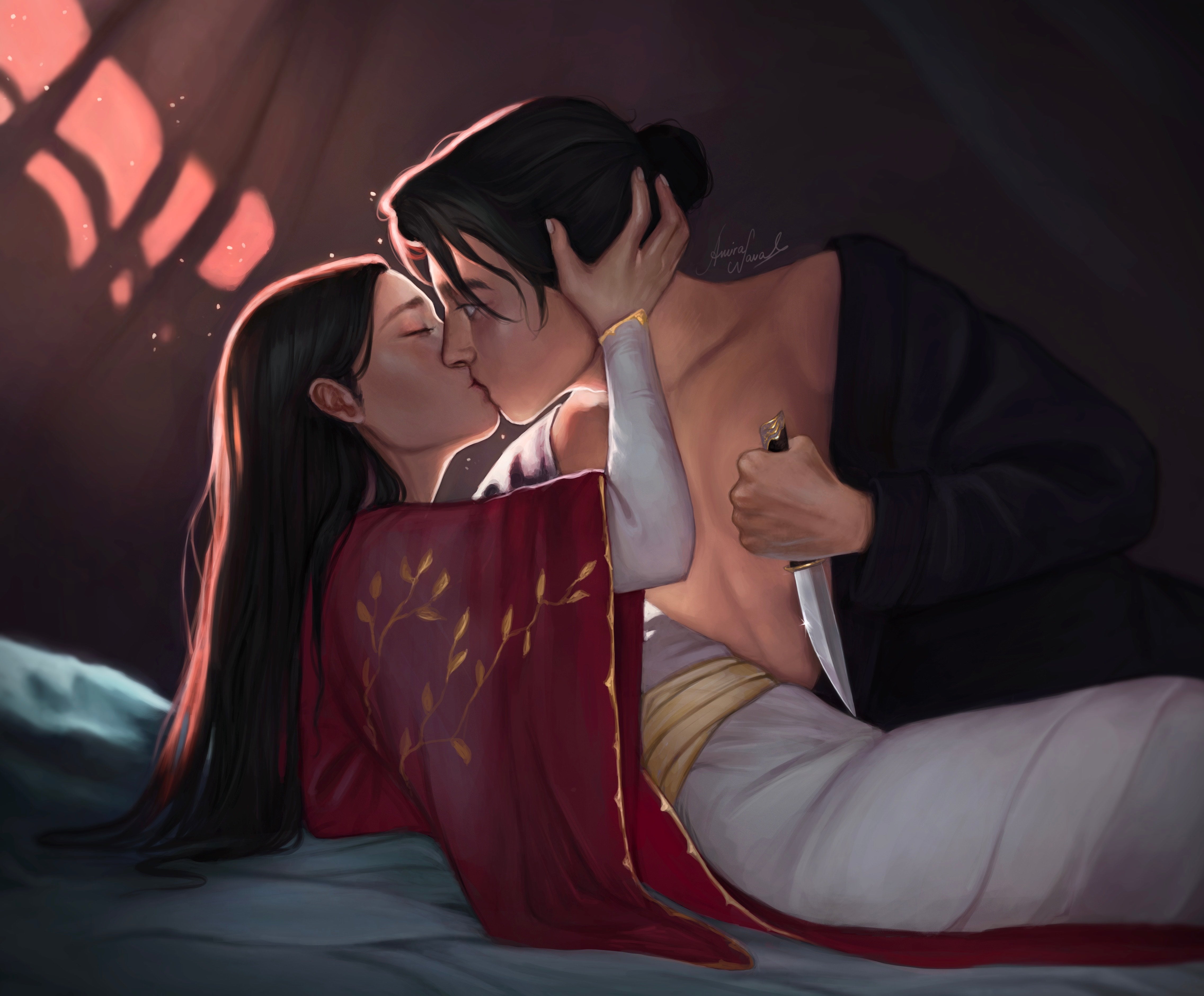 Preview
Warrior of Blade and Dusk (Book 2)
Aranya stormed ahead, leaving Kai to trail behind her. She wouldn't look. She wouldn't. She would focus on finding Delan, on searching for him between donkey-hitched carts and milling people in long robes and laughing children running underfoot.
Her eyes betrayed her. She glanced back once.
Cool hazel eyes met hers, bright in the golden glow of evening. "Yes?"
Her mouth opened, something knotting tightly in her chest and warmth crawling up her neck. Then, slamming her jaw shut with a click, she whirled on her heel and marched forward. It didn't matter what he thought of their kiss. In fact, it was stupid if he thought anything at all. Even stupider if she thought about it.
"If it's another kiss you're wanting, you just have to ask."
Her face flamed, but she wouldn't give him the satisfaction of even a glare.
"If you asked, I'd say yes, eventually. Now, I might say no a few times, just to be sure you mean it when you ask. But if you keep asking, eventually I'll say yes. Especially if you throw in a little begging."
"Shi Kai," Aranya growled, stopping in the middle of the street so his horse almost bumped into hers. She looked over her shoulder at him so fast her braid swung and slapped her neck. He blinked innocently at her. She lifted one of her tingling hands in a fist and flashed a brief glimpse of her talons. "One more word, and I'll kill you."
Nearby, a chicken squawked and a few heads turned. Aranya ignored them.
Kai lifted an eyebrow. "In broad daylight? I'm afraid that's illegal, love."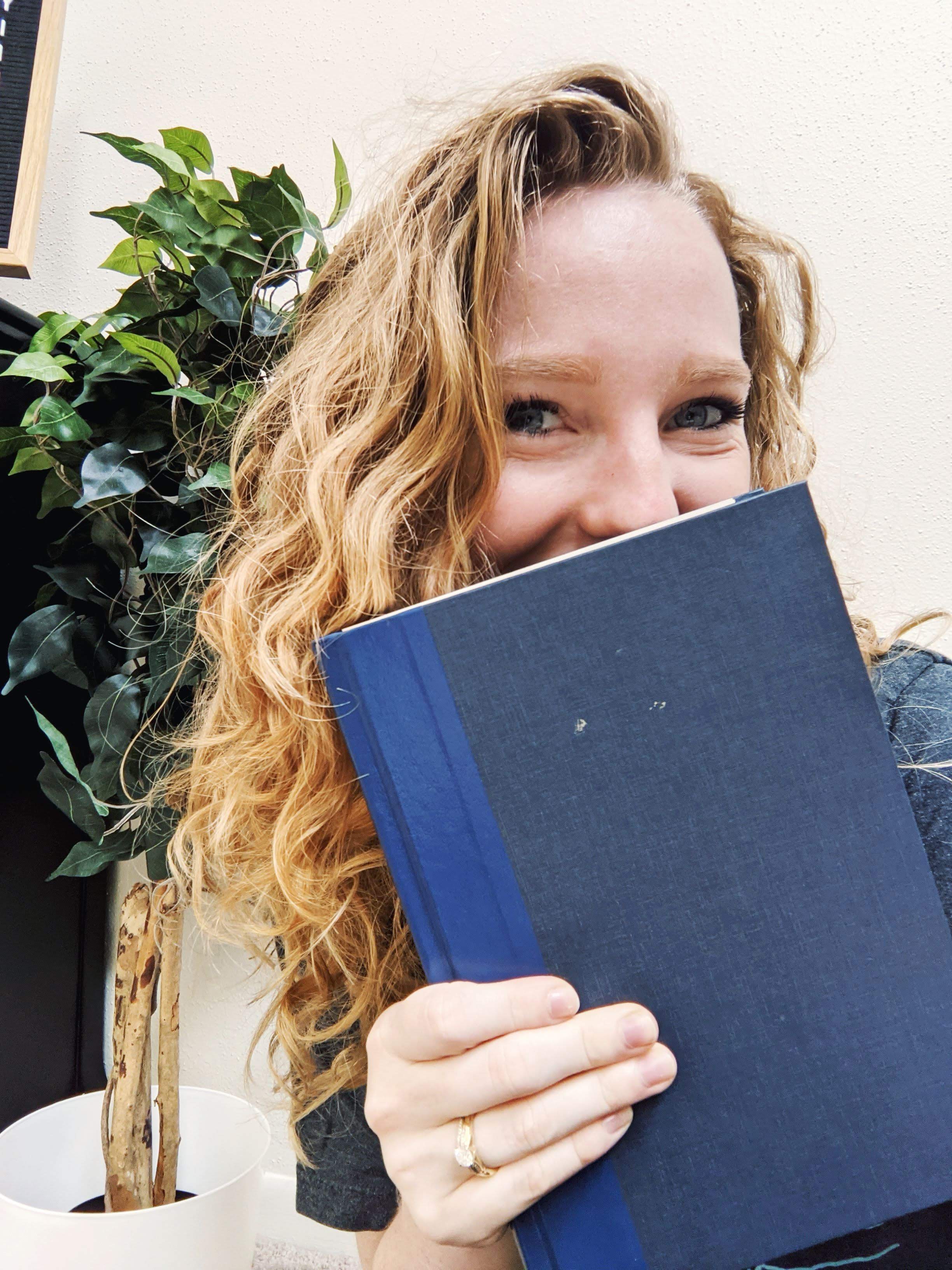 About
Anastasis Blythe
Anastasis Blythe makes her home in central Texas with her husband and their two adorable but rather whiny cats. When she's not writing, she is reading an unhealthy amount of fantasy novels, daydreaming about future books, and trying to keep up with the laundry.
Stunning
These books are beautiful and the Signed Book Shop has once again surpassed my expectations for packaging and delivery.
After binge-reading this series, I knew I had to have it for my shelf! The books took about a month to get to me, due to it being a pre-order, but I am completely satisfied with this business. I received the books in absolute mint condition and they packed very nicely to avoid damage. The pricing is great considering the added print that came with them and the fact that they are all signed. I just ordered the next book in this series that just came out. I would definitely order again!