The Herbwitch Bundle
In stock
Jane Austen meets the early Barbie movies in this Regency-inspired fantasy...

Free Shipping on U.S. orders of $150+
The Herbwitch's Apprentice
In the kingdom of Olderea, dabbling in witchcraft is a sure way to the guillotine.

When sixteen-year-old debutante Amarante Flora finds out she's half witch, all she wants is to get rid of her magic. After all, zapping Prince Ash in the midst of high society's Season certainly won't help her troublemaking reputation.

But the more her powers grow, the more she realizes magic—and the witches who possess it—are not as dangerous as she was led to believe. When the queen falls mysteriously ill, Amarante knows there are far more dangers lurking in the palace than in Witch Village.

Among potion-brewing and glittering receptions, Amarante joins Prince Ash in an investigation before innocent witches are condemned. However, uncovering the culprit's schemes could mean exposing her magic. And exposing her magic would mean her very life—and the contempt of the prince she is trying to help.

Perfect for fans of Ella Enchanted and the early 2000's Barbie animated films. 
---
The Herbwitch Princess
Lady Narcissa Greenwood has been haunted by her past since the disaster of last summer's Season. The society she once reveled in now sees her as the traitor's daughter. Narcissa fears she can never prove them wrong.
But when rising anti-witch riots lead to her betrothal to Crown Prince Bennett and a grand kingdom tour, Narcissa seizes the chance to atone her mistakes. She is determined to become the dutiful crown princess—even if her stoic fiancé is less than eager to play the loving couple.
However, the crown prince isn't as unaffected as he seems. Amidst Olderea's flax fields, bustling marketplaces, and whispers of rebellion, Narcissa must decide whether her past should hinder her future—and whether duty, love, and redemption are separate things after all.
Hardcover (with signature stamp)
2 Bookmarks
2 Art prints
2. Romance with mid content (holding hands and mild kissing)
strong female friendships
secret identity
friends to lovers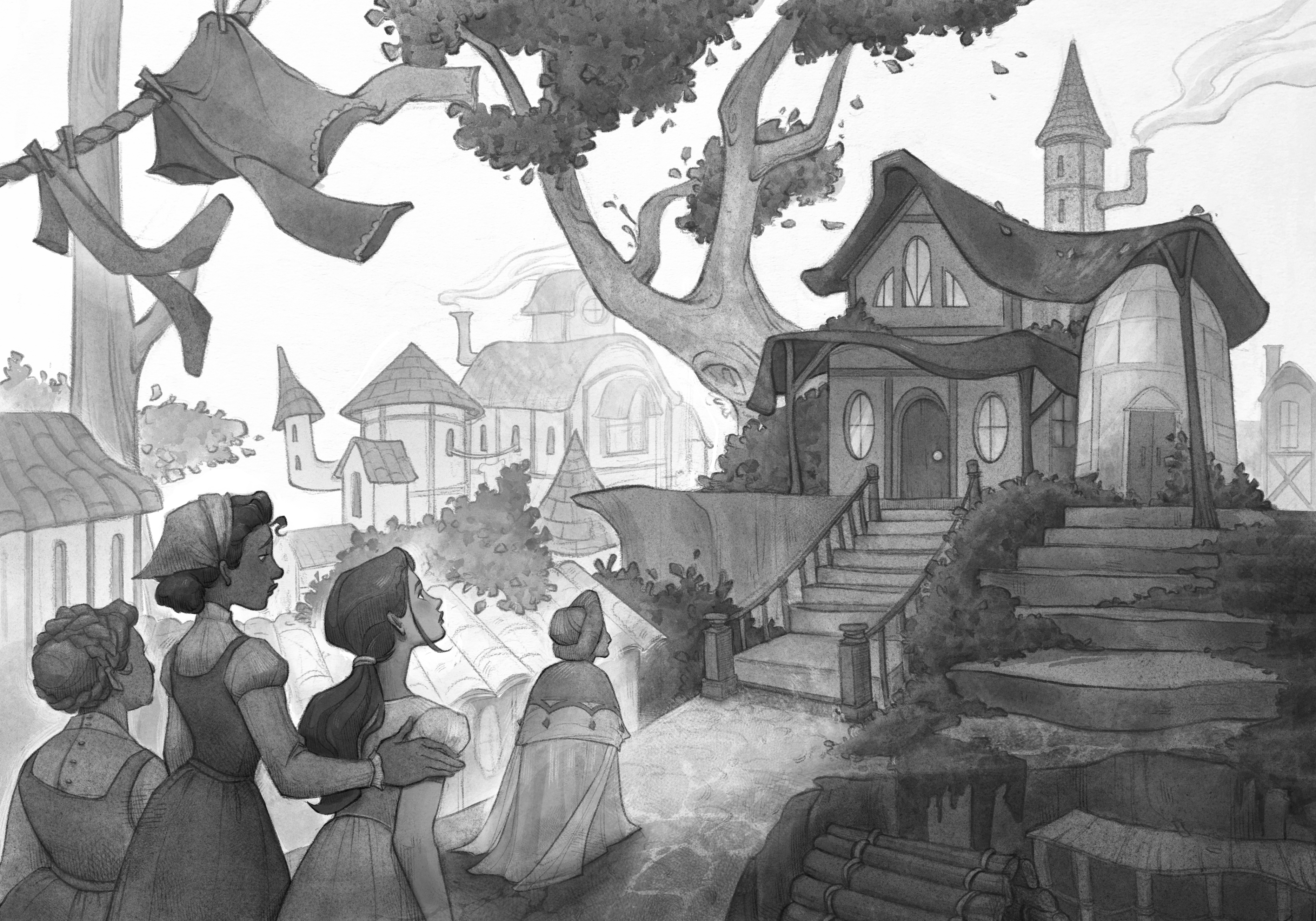 Preview
The Herbwitch Bundle
"Ever so eager for our dance, I see," a voice came from behind me.
My heart nearly leapt out of my throat. I whirled around and scrambled into a curtsy. "Your Highness."
"You're late," he said, smiling. His teeth were very straight and very white.
"I...got lost."
"Indeed? From one side of the ballroom to the other?"
My face felt like it was on fire. "Yes. Indeed."
"I see." The prince leaned against the wall next to me. He smelled like evergreen trees and peppermint candy. "That's a shame. I suppose we must wait for the next dance."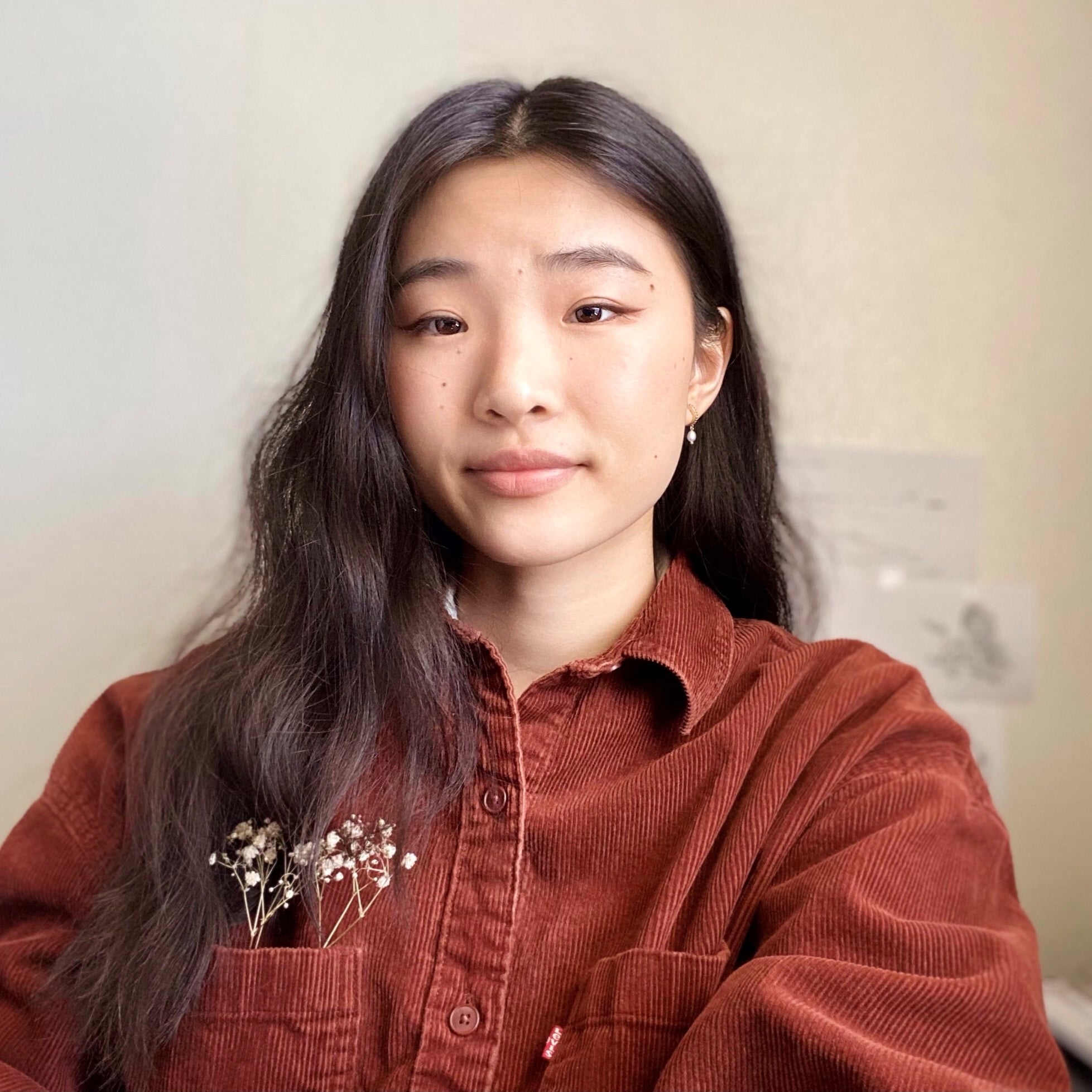 About
Ireen Chau
Ireen Chau is a long-time illustrator, writer, and above all, a lover of stories. She is located in the Bay Area where she authors and illustrates for work (and for fun). When not reading, writing, or drawing, Ireen can be found browsing the internet and watching YouTube commentary videos.