One Winter Night (Sprayed Edge)
Limited Edition. Only available until Jan 15. Shipping starts late Nov.
A fairytale of new love and winter magic, set in an industrial-era inspired fantasy world with steampunk flair. Prepare to be swept away to a winter wonderland where dreams come true, magic is real, and the key to unlocking any cold heart is love.
A Wicked Winter's Kiss
A swoony holiday romance between a young woman who lost her way and a handsome woodsman with a hidden identity.
The only life Natari knows is one of dark deeds. As a pilot she uses her airship to smuggle illegal goods across the known world.
What she truly desires is freedom from her shady employer. When she's caught double-dealing, her airship is sabotaged, and she crashes in a frozen tundra.
With her cargo destroyed and her ship severely damaged, her only hope of survival is the help of a deliciously handsome woodsman: Eldon.
Eldon is surprisingly tender and intensely romantic, spoiling her with delectable desserts, cozy fireside evenings, adventures in the snow and fervent kisses.
Despite her visceral attraction to Eldon, Natari can't shake the suspicion there's more to him than meets the eye. Believing he's too good to be true, she determines to discover his secret while rebuilding her airship.
But something wicked lurks in the wood, a growing evil seeking to ruin winter's magic. As revelations bring clarity, Natari must make a choice. Will she stay and fight or flee back to the world she knows?
A Wild Winter's Warning
Steal magic. Gain freedom. Don't fall in love.
Neva, an ice sculptor, is desperate to pay off her family's debts and end their slavery to a powerful witch. When the witch offers her a tempting deal - steal the magic of winter in exchange for freedom - Neva seizes the opportunity.
But when she travels to the mountainside cottage where the magic is hidden, she does not find the grumpy old hermit she was promised. Instead, a handsome young woodsman, with pointed ears, is in his place.
Iyken is a loner. Years ago, he lost his family due to a promise he made in his youth. When Neva appears on his doorstep asking a favor, he immediately suspects her of nefarious intentions. In an attempt to get rid of her, and be chivalrous at the same time, he decides to escort her back to the village.
However, on their way down the mountain, a terrible accident sends them careening off the mountainside. Trapped in the valley, Neva and Iyken work together to survive the wild winter while accidentally falling in love.
A Wild Winter's Warning is a spicy fantasy romance set in an industrial-era inspired fantasy world with steampunk flair. Curl up with a warm drink and lose yourself in this cozy romance about overcoming adversity, discovering true identity and the strength of unconditional love.
2 Signed Hardcovers (with sprayed edge)
2 Gold Foil Bookmarks
2 Art Prints
8. Romance with more intense content (multiple sex scenes with explicit descriptions)
only one bed
cozy winter vibes
holiday romance
forced proximity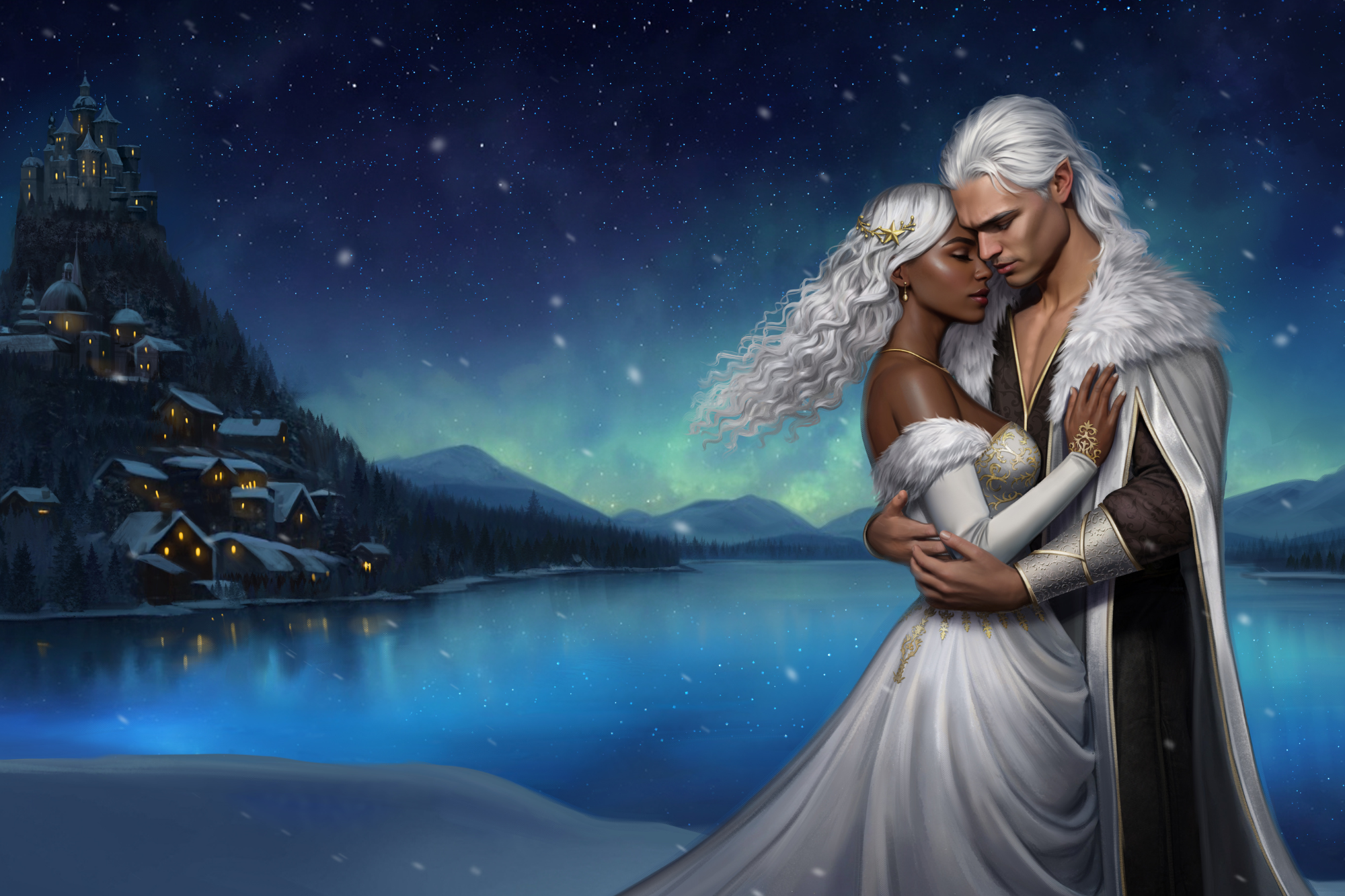 Preview
One Winter Night (Sprayed Edge)
When I tilted my head to study the angles of his face, he shifted to peek down at me. I caught a glimpse of raw awareness in his expression, and a minuscule gasp left my lips. Was that. . .had I imagined desire in his eyes? 


Emotion overwhelmed me, rendering me silent. Instead, I parted my lips, hoping he'd read my expression correctly. A wordless wish formed on my lips.

Please. Kiss me. Let me experience the taste of your lips before this ends. 


White hair fell across his forehead, and his pointed ears peeked out. His amber eyes glazed for just the briefest second, and he bent his head near mine.

My heart thudded in my chest, and I closed my eyes, scarcely daring to breathe, waiting for that kiss. 


Ever so slightly, his lips brushed mine, and a zing of pleasure shot from my lips down to my legs. My lower belly tingled, and I shifted, pressing myself against him, ready for the next kiss, which would be longer, deeper. . .


- A Wild Winter's Warning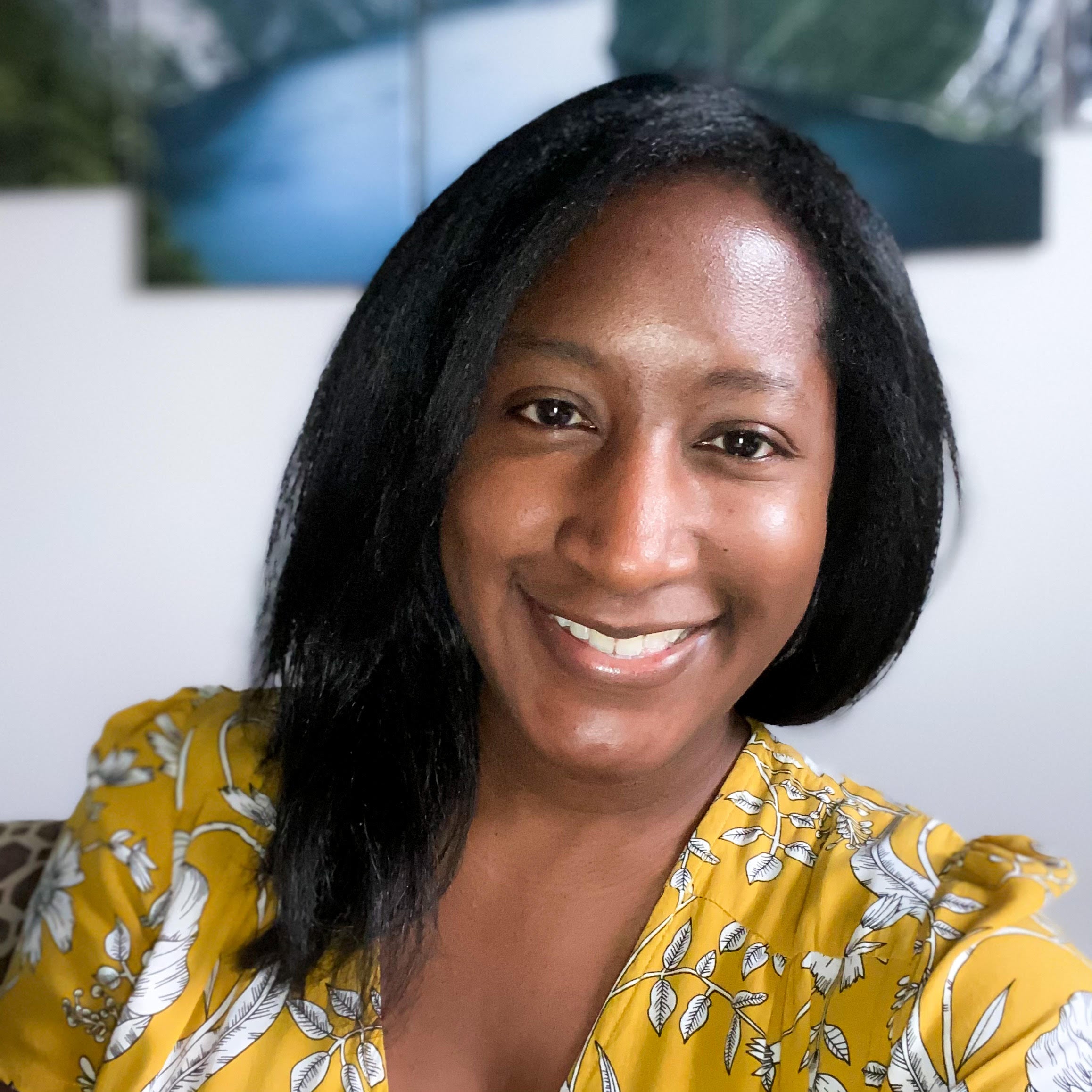 About
Angela J. Ford
Angela J. Ford is a best selling author who writes swoony fantasy romance with interracial couples and is known for her vivid descriptions and lush worlds. She has written and published over 30 books.

She enjoys traveling, hiking, and gaming with her husband. First and foremost, Angela is a reader and can often be found with her nose in a book.

Angela and her husband run The Signed Book Shop. A one-stop shop for signed books and book merchandise.

If you happen to be in Nashville, you'll most likely find her enjoying a white chocolate mocha and daydreaming about her next book.