Married by Starfall (Exclusive Edition)
She will wed a fae sorcerer to save her mother's life. He will kill her on Starfall night to save himself.
Free Shipping on U.S. orders of $150+
She will wed a fae sorcerer to save her mother's life. He will kill her on Starfall night to save himself.
Venya's mother is dying—and Venya's only remaining option is to bargain with a feared fae sorcerer, Kassimir the Dark, for a cure. She is desperate enough to do anything—or so she thinks, until Kassimir asks an impossible price.
Kass is no ordinary fae sorcerer. There's a demon bound to his heart, and the bonds are breaking. When they shatter on Starfall night, the demon will kill him—unless he can find a sacrifice to take his place. When a desperate elf maiden arrives upon his doorstep, an arranged marriage is the perfect ruse to keep her.
Venya finds Kass to be the opposite of the wicked necromancer she expected, and Kassimir cannot help but soften in the face of the shy elven librarian who unlocks his heart. Something forbidden and dangerous blooms between them—but the deadline of Starfall approaches, and Kassimir cannot evade the terrible price the demon has set.
A terrible betrayal looms, and one is doomed to die on Starfall night unless fate itself can be defied by love.
Hardcover (wrapped with exclusive design) with signed bookplate
Vellum Page overlay
Character Art Print
Sticker

Romance with a bit more moderate content (fade to black sex, no sex on the page)
fae lord sorcerer
enemies to lovers
elf maiden
arranged marriage
only one bed
forbidden love
beauty and the beast vibes
magical library/grimoires
"touch her you die" vibes
betrayal
will die to save her
forced proximity
secret castle in a mountain forest valley
sorcery and power
demons and danger
guaranteed happily ever after (HEA)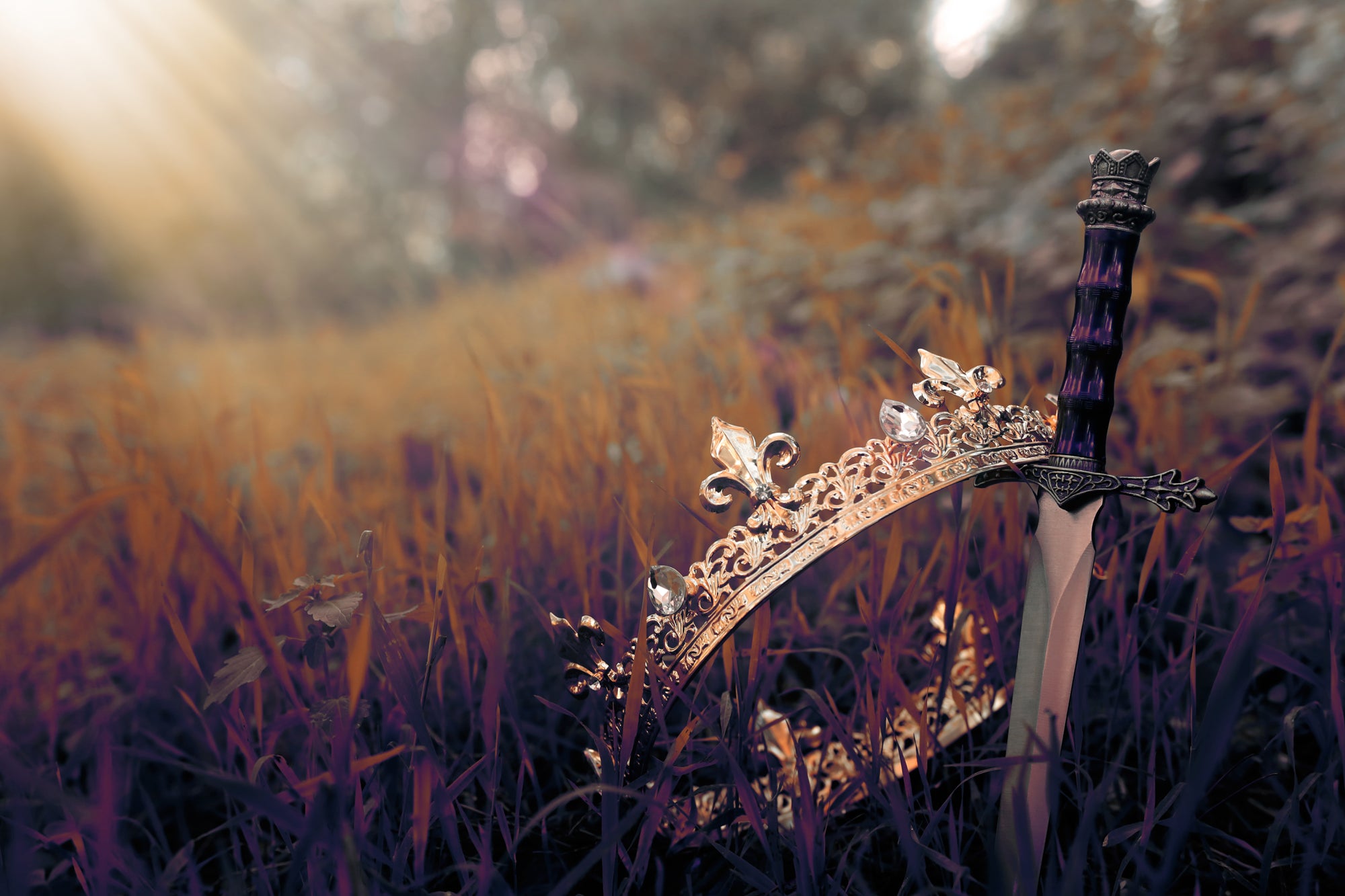 Preview
Married by Starfall (Exclusive Edition)
No doubt, she would have to bargain a painful price to obtain what she so desperately needed. She would do it. A thousand times over. Even give her soul, if she had to, to secure a cure for her mother.
He bent towards her and she retreated, her back to the wall beside the window. Cold seeped through the back of her dress. He placed a hand on the stone to either side of her head and leaned closer. So close that their lips were a span apart, their brows threatening to touch. So close that those gold-and-silver eyes swallowed her whole. So close his hot breath caressed her lips.
Something tightened, her senses on full alert at his proximity, and at those fangs.
He opened his mouth as if to retort, but she cut him off and stepped forward, her hands finding their way to his chest and clenching into fists in the billowing shirt, her whole body desperate to make him understand.
"Please. I have tried everything. You have to help me. I know you owe me nothing—but she will die if I do not succeed. I'm begging you."
Surprise lanced through him, widening his eyes, and he eased back a touch, those full lips parting but no words tumbling forth. Venya gasped and dropped her hands, stepping back against the cold stone, her cheeks burning with the impropriety of her actions.
"I'm s-sorry," she stammered. "I didn't mean to." She smoothed his now-creased shirt with shaking hands and then snatched them away again, wrapping her arms across her stomach.
"No apology needed," he growled. Was that anger or something else flickering in his eyes? She could not tell. An edge of fear needled through her. Incredible though this place was, alluring though he was, she had to remember. He was fae. This was the Wildewood. She could not afford to let her guard down.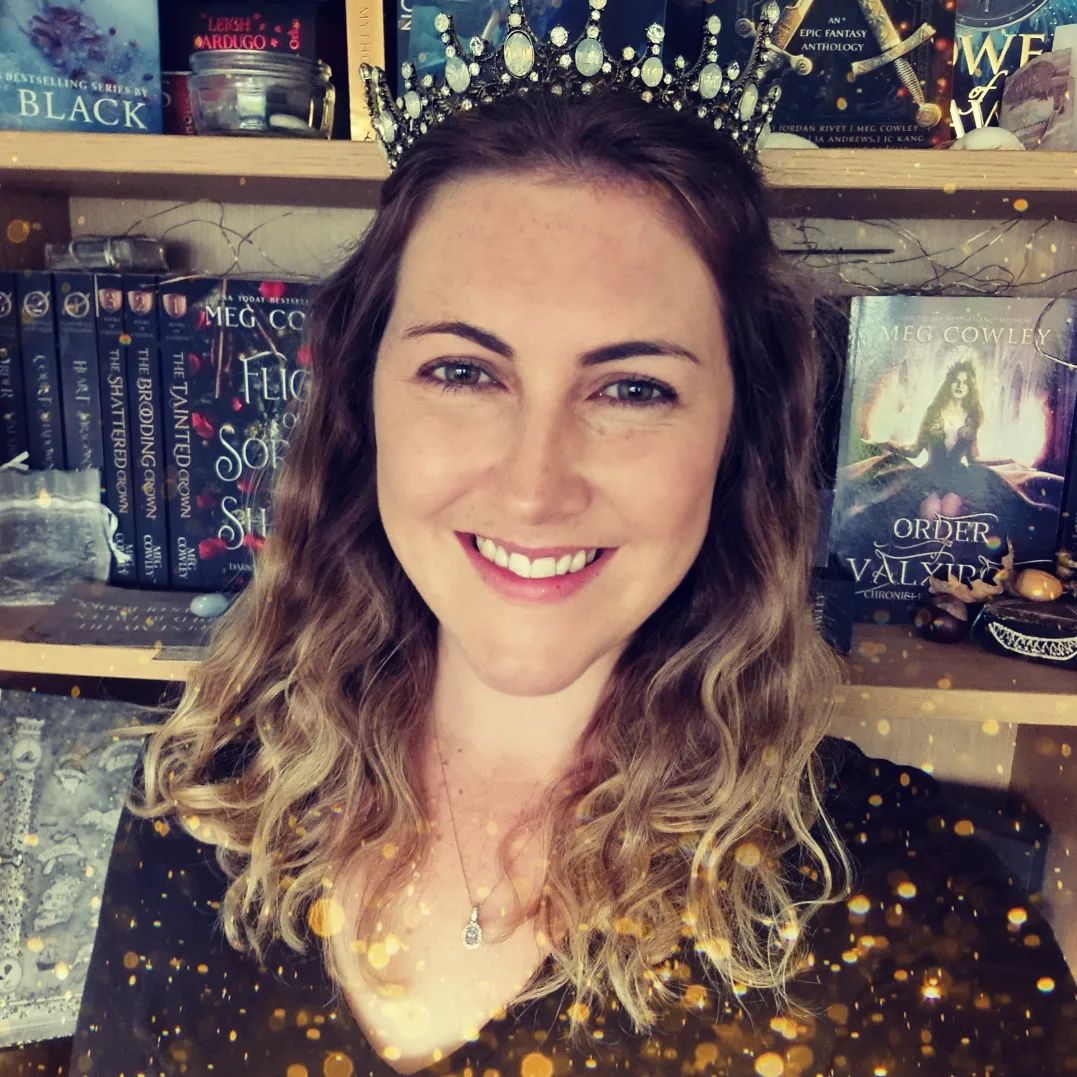 About
Meg Cowley
Meg is a USA Today bestselling fantasy author from England, where she lives with her husband, young son, and two mischievous cats.

Meg writes sweeping romantic fantasies filled with betrayal, intrigue, high stakes, and guaranteed HEAs. She adores writing dark brooding book boyfriends and feisty heroines, and has several completed romantasy series all set in the same world. Her favourite trope to write is enemies-to-lovers.

Meg's favourite past times are reading and hiking. She can usually be found curled up with a cup of tea and a riveting fantasy romance book, or out walking the wild, windswept moors of Yorkshire dreaming up her next story.
It shipped out so quick and delivered perfectly packaged. Just beautiful in person and everything I expected!!
Beautiful editions that all arrived in great condition!
Not only is this a beautiful book on the outside but the pages within, my gods, I could not put this book down! I'm looking forward to reading the others in this standalone series!
The book itself is absolutely gorgeous, even the small details of the stars on the cover that shine with my book light! The book itself is fast paced which I like as well, it allows you to get drawn in extremely fast. I finished the book in about a day and a half! It's a great read to boost your book count as well. Super enjoyable, interesting and loved the extra preorder content!