Daughter of Darkness and Dreams (Book 5)
To save her people, she will doom herself. To save her, he'll die.
Finally back home, Meiling finds that returning to her old life as the cursed princess is harder than she imagined. She's told to rest and recover from her harrowing time in the enemy's fortress and enjoy the week-long festival.
She can't. Not when Shang faces losing everything—including his life—because of her. She won't rest until he is pardoned, but that is easier said than done in a world that still believes her cursed.
It doesn't help that with each passing day, she cannot ignore the growing feelings in her heart for Shang. It's impossible to think when he looks at her the way he does, with so much tortured intensity.
But with Shang's trial, Meiling's secret magic, and Fang Zedong making it clear he hasn't forgotten them, dreams of a future with Shang become even more unrealistic. For anyone in the empire to be safe, someone must stop Zedong's conquest.
Can that someone be the forgotten shadow princess of Zheninghai?
Read the heartpounding climax of the Zheninghai Chronicles, full of slowburn romance, swoon-worthy heroes, breathtaking adventure, and just the right touch of emotional damage. Perfect for fans of Shari Tapscott, Sylvia Mercedes, and Kenley Davidson.
Signed Paperback
Art Print
2. Romance with mid content (holding hands and mild kissing) assault and harassment (not by the love interest).
forbidden love
mutual pining
falling for the wallflower
forced proximity
he loses his mind when she gets hurt
found family
shy heroine coming into her power
Preview
Daughter of Darkness and Dreams (Book 5)
A slow grin split his face as the color of his cheeks brightened. He wrapped a muscular arm around her waist, pulled her against his chest, and buried his near-silent chuckles in her shoulder.

"What are you doing?" she whispered, hardly daring to breathe as his other arm wrapped around her.

He lifted his head, bringing his mouth to her ear. His low voice tickled down her spine. "I'm flirting with you. I think it's only fair, considering that you dragged me away from much-needed sleep to risk my life so you could ask me if my feet were cold."

"That is not a fair characterization!"

He chuckled silently, and it rumbled from his chest into hers. "Would it satisfy you to know that I missed you too?"

"You did?"

His ribcage expanded with another deep breath that stirred her hair when he released it. "I miss you even now, Mei, and you're still right here."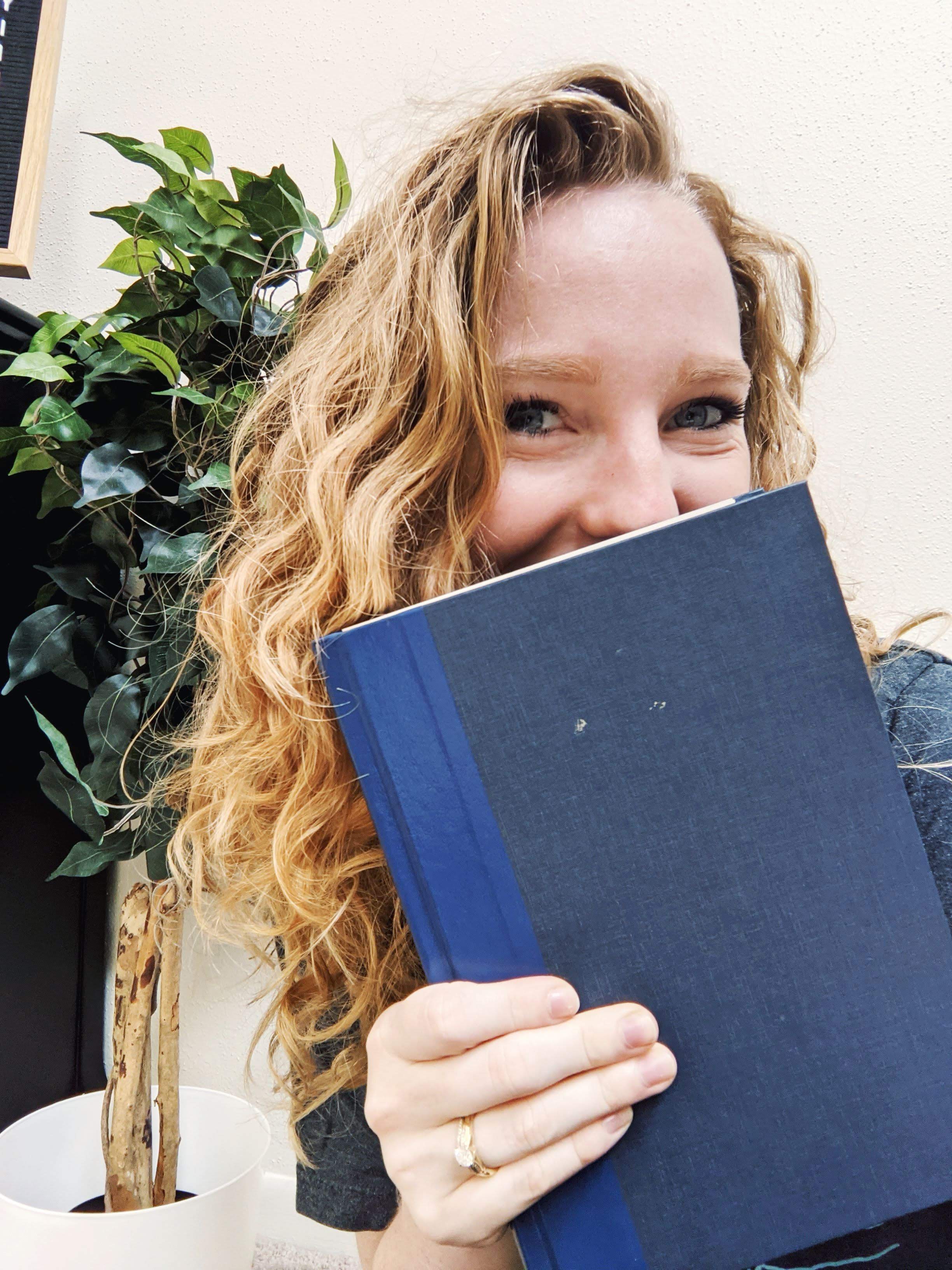 About
Anastasis Blythe
Anastasis Blythe makes her home in central Texas with her husband and their two adorable but rather whiny cats. When she's not writing, she is reading an unhealthy amount of fantasy novels, daydreaming about future books, and trying to keep up with the laundry.