Bound by Watchers (Exclusive Edition)
In stock
Samson and Delilah meets Jack and the Beanstalk in this cozy, epic fantasy romance.
Choose an option::
Book Box
Free Shipping on U.S. orders of $150+
Samson and Delilah meets Jack and the Beanstalk in this cozy, epic fantasy romance.
She's a Fae Enchantress who'll betray him for restitution. He's a Condemned Angel who will bewitch her for his freedom.


After the angels caused Daliah's family to flee Sèlie lands to seek refuge in Un'Sèlie, she understood why Fae never made bargains with the angels. So when the angels summon her for a hired job, she's quick to deny them.

Until they make her an offer she can't refuse.

In a tower above the angelic kingdom of Avari, is bound a Condemned angel, imprisoned for high treason. Before he's executed, the Sky Watchers need to know the secret to his power.

Daliah has one job to do: Betray the Condemned and her name will be cleared so she can return home to the Sèlie kingdom.

But what will she do when she's sent to the sky tower and the Condemned seduces her first?


Bound by Watchers is book 3 in the Starry Kingdoms of the Fae Collection. These books are all standalones written by your favorite fantasy authors and are the perfect read for your summer vacation. Prepare to be swept away into magical worlds with tropes you obsess over and swoon-worthy romance.
The Book Only includes:
Hardcover with dust jacket and signature stamp
Bookmark

The Book Box includes:
Hardcover with dust jacket and signature stamp
Bookmark
4 art prints
Vellum overlay
1 chibi sticker
Custom map

4. Romance with a bit more moderate content (fade to black sex, no sex on the page)
enemies to lovers
he falls first
angels
witty banner
forced proximity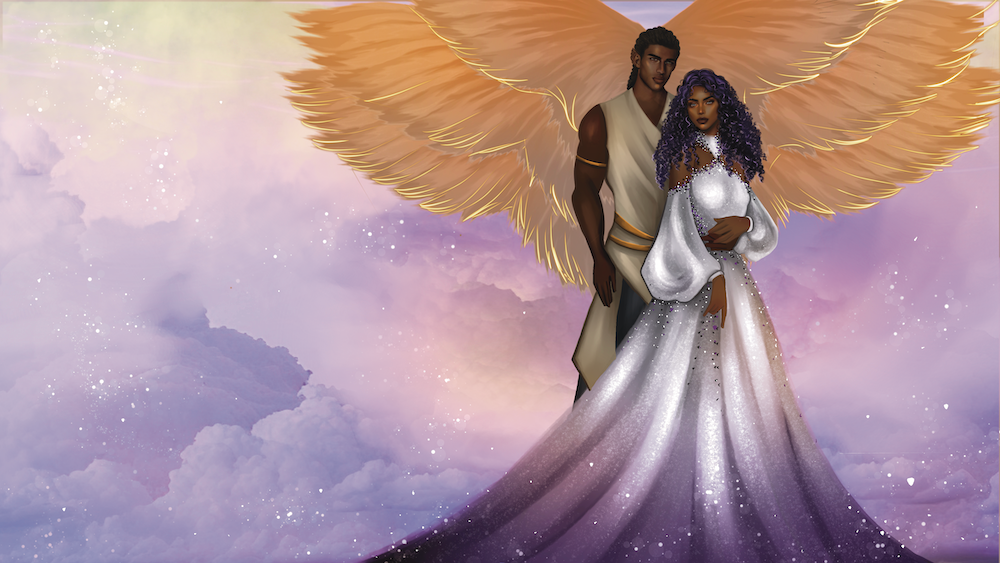 Preview
Bound by Watchers (Exclusive Edition)
"Lightheart." His voice was a husky breath. Embers danced in his amber and pale eyes.
"I hurt profoundly if I'm lost, but worse, if I'm not ever had at all. I can be difficult to display, and so easy to overlook. I've been restrained from many until I was finally given to you."
The suns silhouetted his frame, amplifying the light of his eyes. I burned beneath it, my heart racing.
"My beautiful, brilliant, Lightheart. What am I?"
"Zhèmson," I choked. I brushed one of his cheeks with my thumb. My bottom lip trembled.
"You hurt profoundly when lost, are difficult to display, but have been finally given to me."
I could hardly see him through my tears as I brought his forehead to mine.
"You are love, Zhèmson. You are love."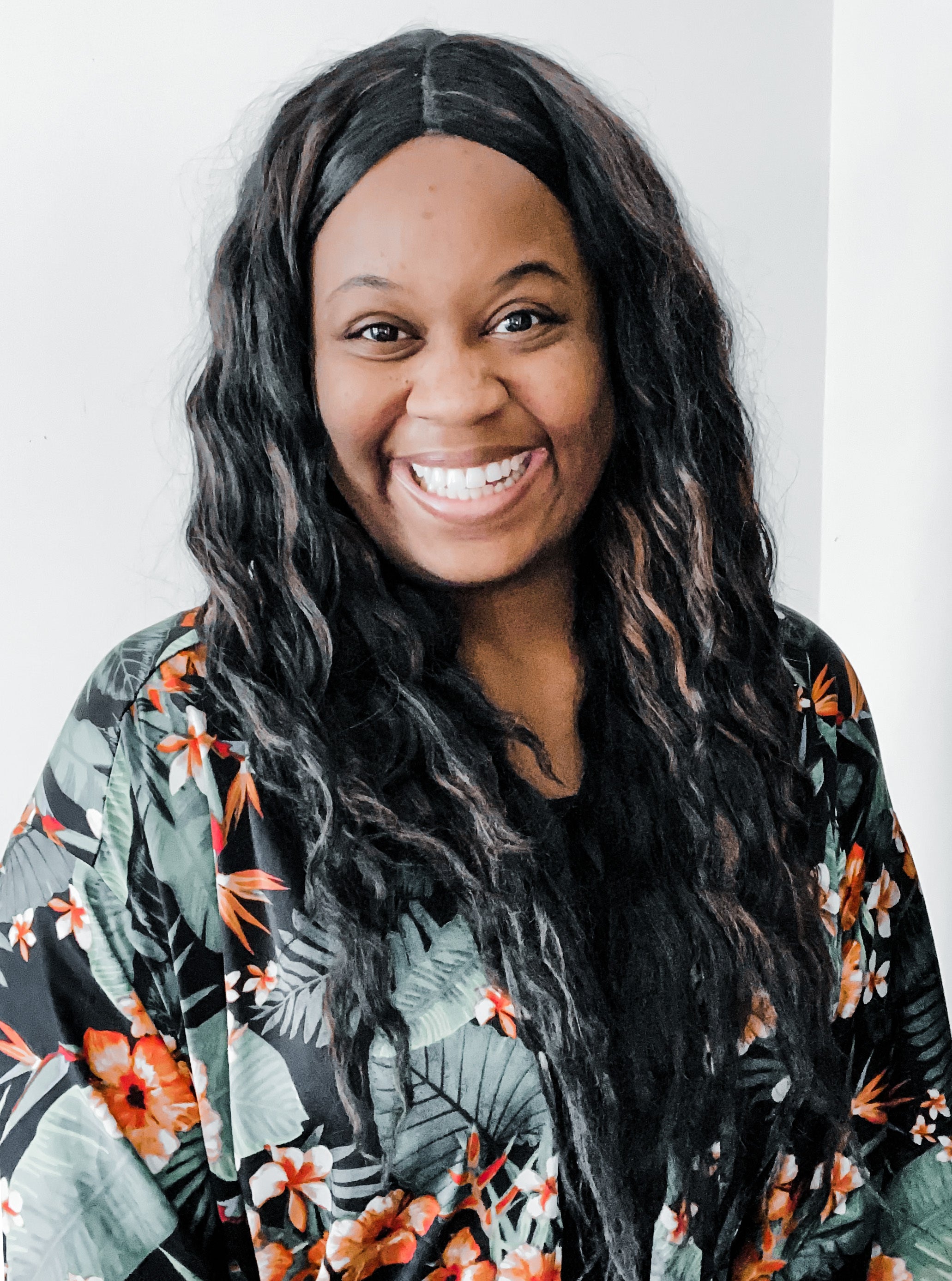 About
Stephanie BwaBwa
Stephanie BwaBwa is a Christian Fantasy Author, Universe Builder, and Creative Entrepreneur. She's the creator of Elledelle, a universe filled with angels, adventure, romance, and light. With "A Series of Unfortunate Events" being her favorite series in 5th grade, it was only fate she became a gal that wakes up with a universe in her brain everyday. A plurilingual Canadian author of Haitian and Congolese descent, she's a lifelong reader, turned writer, turned author, who is on a mission to fill your bookshelves with angelic wonder that will leave you in awe, and ever wanting. You can usually catch her going for a walk through a park, or simply binging anything creatively juicy with too many snacks. Get in contact with Stephanie directly at: stephaniebwabwa.com.
Enchanting
Everything about this story, to its very color scheme, is enchanting
Something I didn't know I needed
What a great addition to the Starry Kingdoms Group of Novellas. Stephanie is talented and had me engaged with her retelling from start to end. Fast paced with action and romance and a good deal of "why didn't I know I needed this til now" thrown in. I can't wait to see what else she brings to the table in the future as I'm sure this won't be the last book I read from her!
Stephanie does not miss on her fantasy world!!
Loved every bit of this mash up between the beanstalk and Samson and Delilah. I truly loved how the story came together in the end with a twist to the Samson and Delilah story I was not expecting! Thank you for your contribution to the fantasy book world. I always love reading Stephanie's stories!
Love it!
My first time reading anything by Stephanie and I freaking loved it. The world building through the point of views of both Zhèmson and Daliah was well done and wonderful place to escape to.
I enjoyed watching these two go from enemies to lovers and the witty banter was extremely entertaining. I love it!
I will be reading more of Stephanie's work and do highly recommend check this novella out. I received an advance review copy for free, and I am leaving this review voluntarily.
Once again Stephanie delivers a magical story with angels and magic. Her world building and imagination never ceases to amaze me. I loved the love that Alpha showed to Zhemson when he thought he couldn't possibly be forgiven. And Daliah was such a bad ass while also being femininely beautiful. I loved this story and can't for the next book. Maybe Queen Esther?