A Cursed Heart (Myths of Airren Book 2)
Living on an island plagued by magic and mythical monsters isn't a fairy tale... it's a nightmare.
Free Shipping on U.S. orders of $150+
Aveen is the perfect lady, placid and well-mannered, concealing her discontentment beneath false smiles and gentle nods. As the eldest, her duty has always been to her family legacy and her sister's happiness. But when she finds herself forced into betrothal to a man she loathes, she swears she'll do anything to escape. Even if it means bargaining with a wicked fae prince.
Rían is a devious half-fae with a dark secret, concealing his true nature beneath glamours and lies. When a fascinating human accidentally catches his eye, it's clear he'll do anything to take her for himself. Including making promises he can't-or won't-keep.
Confronting hidden dangers and haunting pasts, the two reluctantly come to rely on each other to survive a world where nothing is what it seems and darkness encroaches from all sides.
Will their tangled web of lies bring freedom they crave.. or will it unravel them both?
Signed hardcover
2 Character Stickers
1 Quote Sticker
Vellum page overlay
6. Romance with stronger content (on page sex & tame descriptions)
enemies to lovers
fated mates
fake engagement
only one bed
touch her and die
who did this to you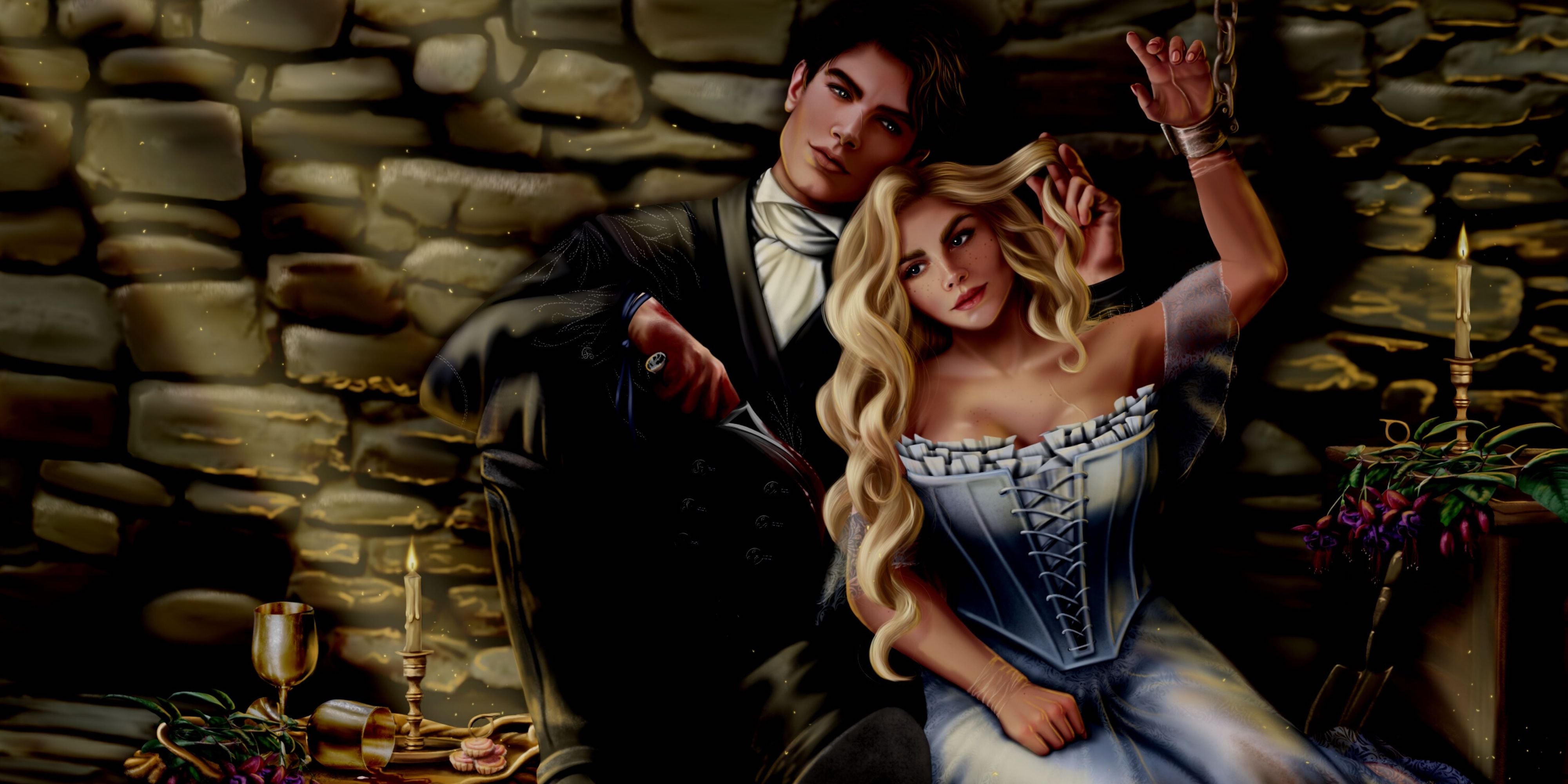 Preview
A Cursed Heart (Myths of Airren Book 2)
My eyes snapped open to find his head tilted, a lock of mahogany hair falling across his furrowed brow. "Well? What are you waiting for?" I clipped.
"You look miserable."
What did he expect? He had broken into my room, threatened my sister, and was blackmailing me for a bloody kiss. "Then tell me how I should look so that I may be rid of you. Should I smile?" I forced a brittle smile to my lips, grinding my teeth for good measure. "Should I swoon?" My hand flew to my forehead as I pretended to faint onto the chaise. "I have it now." I shot to my feet and stalked forward, delighting in the way he retreated a step. "I should flutter my lashes and be grateful that someone so handsome would ask me for a kiss."
The corner of his lips lifted. "So you do think I'm handsome."
Just like a man, listening to only the words he wished to hear. "I think you're irritating."
He was full-on grinning, showing off those deep dimples. "Does that mean you're going to kiss me or not?"
I stomped forward and pressed my lips against his. A shock exploded through my body. White light burst behind my eyes. When they flew open, they met a pair of stunned blue ones. I stumbled back, my hand flying to my mouth as my legs gave out and I collapsed onto the chaise.
"Shit." He swore again, backing toward the bed. "I finally found you."
Before I could catch my breath or ask what that meant, the stranger vanished.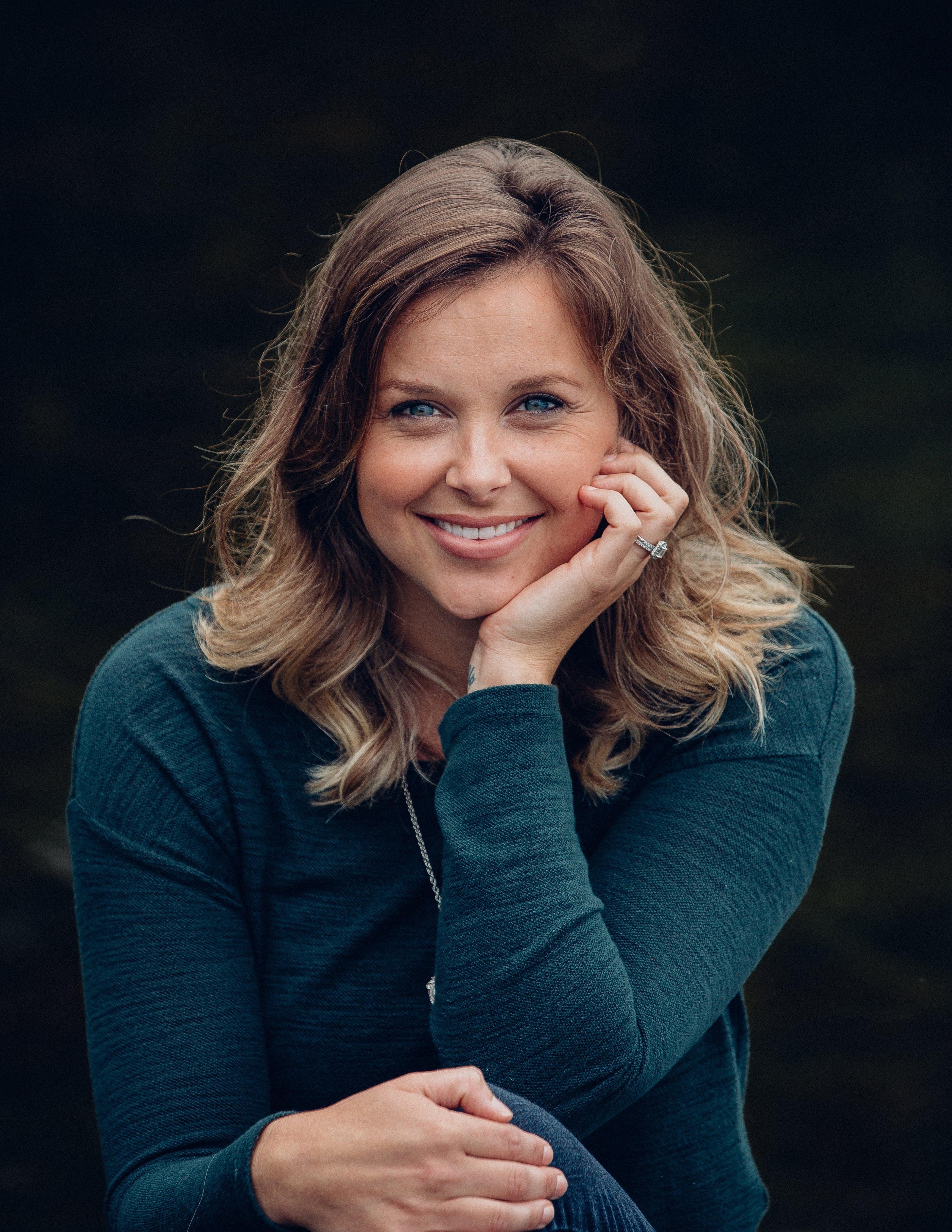 About
Jenny Hickman
Jenny grew up in Oakland, Maryland and currently lives in County Tipperary, Ireland with her husband & two children. Her love of reading blossomed the summer after graduating high school, when she borrowed a paperback romance from her mother during the annual family beach vacation.

From that sunny day forward, she's been a lover of stories with Happily-Ever-Afters.